Description
DIDN'T REGISTER BEFORE THE DEADLINE?
That's OK. We'll be taking on-site registration on Saturday at the event beginning at 8:30 a.m.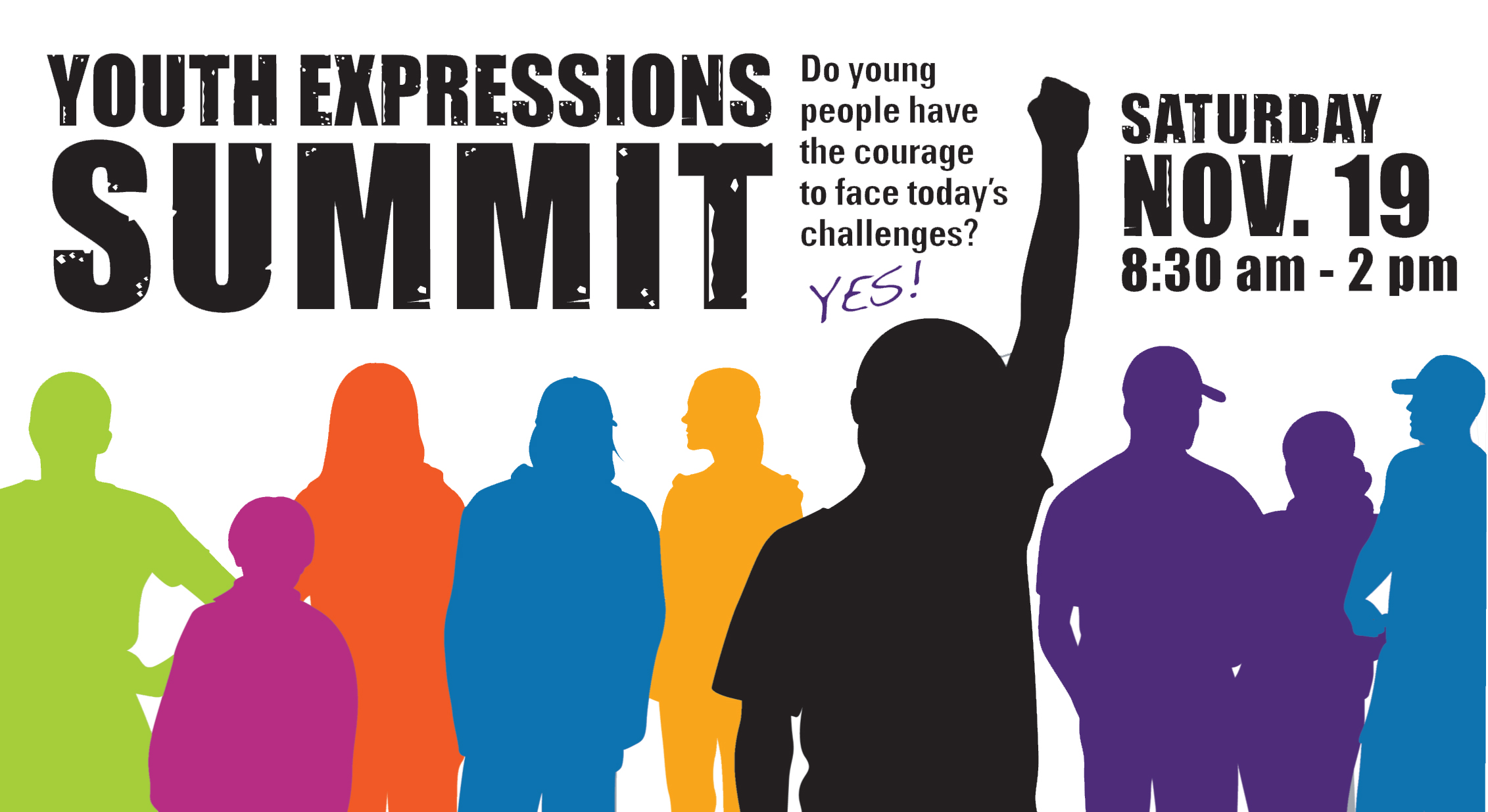 Youth Expressions Summit (Y.E.S. Summit) invites you to be a part of the change you want to see.
Levine Museum of the New South, as part of our New COURAGE project, wants students ages 12 to 19 to show us their COURAGE! Join hundreds of individuals as we explore the issues today and the guts to face them--the things that matter to you as individuals, in your schools, in your communities and in your world.
Designed by teens like you, the summit focuses on a host of hot topics from: cliques to bullying, dating-violence to sexting, immigration to re-segregation, peer pressure to personal advocacy, and much more.
Levine Museum is partnering with ASPIRE Youth Leadership and Development Program, Girl Talk Foundation, Inc., Planned Parenthood of Charlotte/Teens Taking Action, and UNC Charlotte's Department of Public Health Sciences to present the Y.E.S. Summit.
Watch this video below of fellow teens discussing the importance of attending the Y.E.S. Summit.
9:00-9:30
REGISTRATION
9:30-10:15
MySelf
Me, Myself,
and I
Self –Esteem
If These Walls Could Talk
Family Problems & Toxic Relationships (including teen dating violence)
The Best Thing I Never Had


Sex, Abstinence and STIs
10:20-11:05
My
School
Cyberbullying/
Gossip
(including conflict resolution)
To Do Or Not to Do?
Cliques/Peer Pressure
(including conflict resolution)
Apply Yourself
Academic Readiness
11:10-11:55
My Community
I was Born this Way
Discrimination
LGBT/Profiling
Gangs/Violence
SMH: The State of Charlotte
Education/Jobs/
Economy
(a panel with Charlotte City Council and School board members)
12:00-12:45
My
World
@IfNotMeThenWho
Leadership
I/We effect
Passports to Understanding
Global Awareness
Just Do It
Advocacy/Civic Engagement
12:50-1:20
Lunch Performances
1:25-2:00
FREE CHOICE
PLEDGE
PARTY--
PLEDGE PARTY—
PLEDGE PARTY—