Youth Empowerment Summit 2015

Saturday, April 25, 2015 from 8:30 AM to 3:00 PM (EDT)
Event Details
The Honorable Ingrid M. Turner, Esquire, in partnership with In Reach, Inc., is excited to present Youth Empowerment Summit (YES) 2015 - Educating, Equipping & Empowering our Youth for Success!
Following the success of the previous summits, YES 2015 is designed to provide Prince George's County middle & high school students the opportunity to learn hands-on, easy to implement techniques through various interactive workshops and a high-energy, high-impact morning keynote address.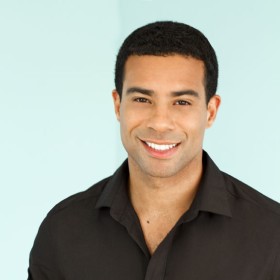 YES 2015 will feature Antonio Neves, an award-winning journalist, television personality, and coach. He is the founder of THINQACTION, which provides executive coaching, leadership and talent development. Antonio will show attendees "How to Create Your Own Luck," empowering them to take steps now so that they will be prepared to stand out.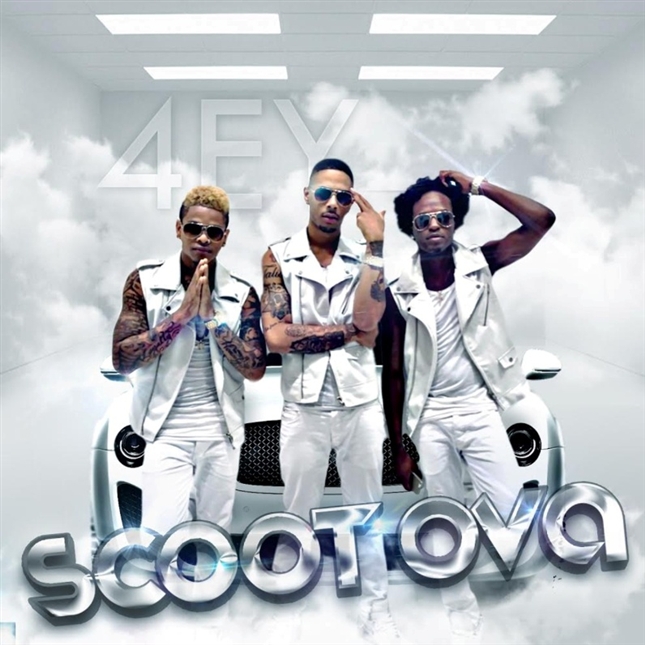 In addition to what promises to be an impactful keynote address, attendees will be treated to a souvenir event bag, continental breakfast, participate in several interactive workshops, enjoy a healthy lunch provided by Martin's Caterers, have the opportunity to win great door prizes, and be treated to a special concert and meet-and-greet with 4EY-The Future.
For highlights from last year's event, upcoming profiles on our workshop speakers and event updates, please follow us on social media:
FACEBOOK: https://www.facebook.com/YouthEmpowermentSummitpgc
TWITTER: @YESpgc

EXTREMELY IMPORTANT REGISTRATION INFORMATION
To complete your registration, YOU MUST CLICK THE ORANGE BUTTON AT THE END OF THE PAYPAL TRANSACTION!! If your registration is completed correctly, you should receive an Eventbrite Order Confirmation AND a Paypal receipt in your email.  If you only receive the Paypal receipt, your order WAS NOT COMPLETED in Eventbrite, and will appear in our system as abandoned.  Once you CLICK THE ORANGE BUTTON IN PAYPAL, you will go to an Eventbrite screen that says, "Thank you for your order! Your registration is complete."  You will then be able to share the event with your Facebook friends!


WORKSHOP INFORMATION
You will have the opportunity to choose the workshops you will attend at YES 2015.  Below are the descriptions.  Please read each description carefully, and on the screens that follow, choose your workshops for 11:00am, 11:50am, and 12:40pm. There are a few workshops with special times, so please read and choose carefully.
OMG! SPEAK PUBLICLY?!
Presented by John Haynes, III, Regeneration Consulting

Think…The Great Debaters! Akeelah and the Bee! Gladiator! Independence Day! Braveheart and Remember the Titans! What about The Apprentice or Shark Tank?! Or consider a wedding reception, job interview, professional networking, a school project, or a club meeting! What do these great films and instances of life have in common? All of them are movies or occasions where the character and YOU have to…GULP…give a speech! Please join John Haynes, of Regeneration Consulting, in this workshop for a discussion on the foundation for effective public speaking, its necessity and how we simply cannot escape from having to do it, what scares us about this fear-raising act, and learn more about YOU at the same time. Then, in IMPROMPTU (hint!) manner, we put those skills to use! There will be a test! (Workshop available at 11:00am, 11:50am, and 12:40pm)
PHOTOGRAPHY 101: THE BASICS
Presented by DeVonia Singleton, DeCasi Photography

As the saying goes, a picture is worth a thousand words. In this course, Ms. Singleton will inspire students, as well explore their interests in different photographic subjects, and provide tips on how to use angles and lighting to capture their unique perspective through photography. Please bring your own camera. Weather permitting, a portion of the workshop will be conducted outside to take advantage of natural light and scenery. (Workshop available at 11:00am, and 12:40pm)

#SOCIALMEDIAPOWER
Presented by Rev. Jumanne B. Bradford, ProfXs.h.o.n. Works Ministries

Today, our youth must understand the infinite power of the Internet. With cell phones, tablets, and computers of all kinds, the ease of tainting a life before it gets started is easier than ever. This workshop will explore key areas in responsibly and correctly using social media, including Facebook, Twitter, Vine, SnapChat, Instagram, and other popular social media sites. Rev. Bradford will also address your digital footprint, and how your actions can have consequences in your future, specifically, your education and career. Finally, you will explore how to recognize crimes related to Cyberbullying, how to check your anger, sexting, appropriate use of your cell phone, and how to protect yourself. (Workshop available at 11:50am, and 12:40pm)

THE 5 FACTORS THAT SET YOU APART IN COLLEGE ADMISSION
Presented by Sia Knight, The College Savvy Coach

This session will teach the participant how to gain a competitive edge in the college prep process. The instructor reveals why, in the current college admissions environment, good just isn't good enough. If you have ever asked any of the following questions, then this session is for you!
(1) How much foreign language do I need to get into college?
(2) Is it better to get an "A" in a regular course or a "C" in an advanced class?
(3) Can I skip math my senior year?
(4) What can I do to increase my chances of winning lucrative scholarships?

This interactive workshop will teach participants how to become GREAT candidates for college admission. (Workshop available at 11:00am, 11:50am, and 12:40pm)

CULINARY LESSONS FOR A HEALTHY LIFE
Presented by Chef Marcus Malone, Taste of Life Catering & Personal Chef Service
 
You may have every intention of eating healthier, but you're caught in the fast food trap. Well, we're about to change all that. In this hands-on cooking workshop, you will learn basic culinary techniques as you prepare simple, healthful dishes that you can whip up quickly. You will enjoy Chef Marcus Malone's high energy and a tasting experience that includes the food items prepared during the session. (Workshop available at 11:00am,11:50am, and 12:40pm)

THE GAME OF LIFE
Presented by Renada Johnson, Kiamsha Youth Empowerment Organization

This workshop will provide an opportunity to promote financial awareness through real-life situations and the understanding of basic budgeting principles. Youth will learn how to estimate their monthly income based on their projected yearly salary from their desired profession. They will then be asked to balance a household budget with that income. This will assist youth in making informed decisions while juggling their needs and wants. Youth will explore the skills that will help them to be financially secure.   (Workshop available at 11:00am, and 12:40pm)

**VERY IMPORTANT NOTE: The 11:00am GAME OF LIFE workshop is an hour and a half and will accommodate a large group. If you choose this 11:00am workshop, your day will consist of 2 workshops instead of 3, and the second workshop you choose should begin at 12:40pm.

The 12:40pm GAME OF LIFE will accommodate a limited number of students, as the workshop time will be the normal 45-minute time slot.
HOW WEARABLE TECHNOLOGY & HEALTH ARE SHAPING OUR FUTURE
Presented by Fran Bishop, MECKids
You don't have to look very far these days to see wearable technology shaping our lives.  From the FitBit that monitors sleep, activity and healthy eating habits to motion sensors and activity trackers that can monitor every move you make in a 24 hour period.  With technology and wellness becoming so front and center in our lives, how can you ensure you can take advantage of this multi-billion dollar industry as a consumer, career opportunist or a potential start-up entrepreneur?  What's more, how can you stay current with the latest trends that will surely shape our future?  This workshop will answer those questions, and many more! (Workshop available at 11:50am, and 12:40pm)
FAQs - FREQUENTLY ASKED QUESTIONS
Is my registration/ticket transferable?
YES! If, for some reason, you are not able to attend the event, you may give your ticket to a friend.
Do I have to bring my printed ticket to the event?
While you won't need your ticket to gain entry to YES 2015, it would be helpful if you print and bring your Order Confirmation to the event so you will know which workshops you chose.  There's quite a bit of time between now and the event, and you're likely to forget which workshops you selected.  So just to be on the safe side, bring your Order Confirmation with you.
What is the refund policy?
There will be no refunds for YES 2015, so please plan accordingly to ensure that you're able to attend.  However, if you find that you can't make it after you've registered, please give your ticket to a friend so they can attend in your absence.  But you don't want to miss this event!
The name on the registration/ticket doesn't match the attendee. Is that okay?
Yes, that's just fine.  Substitutions are allowed.  However, the substitute must attend the workshops chosen by the original registrant. 

Is YES 2015 open to adults?
Yes it is! Adults, specifically parents and group leaders of registered students would simply register themselves just as they would register their children if they are planning to stay for the luncheon.  There are a few workshops that encourage parent attendance, and we welcome your involvement and participation. 
While the adult registration includes lunch and access to all workshops (as well as a small Parents' Lounge), the registration bags are reserved for the students. We greatly appreciate your cooperation.
When & Where

Camelot by Martin's
13905 Central Avenue
Bowie, MD 20721


Saturday, April 25, 2015 from 8:30 AM to 3:00 PM (EDT)
Add to my calendar