Description
Ryerson University Presents:
Youth Dementia Awareness Symposium
Dementia as a Cultural Phenomenon

---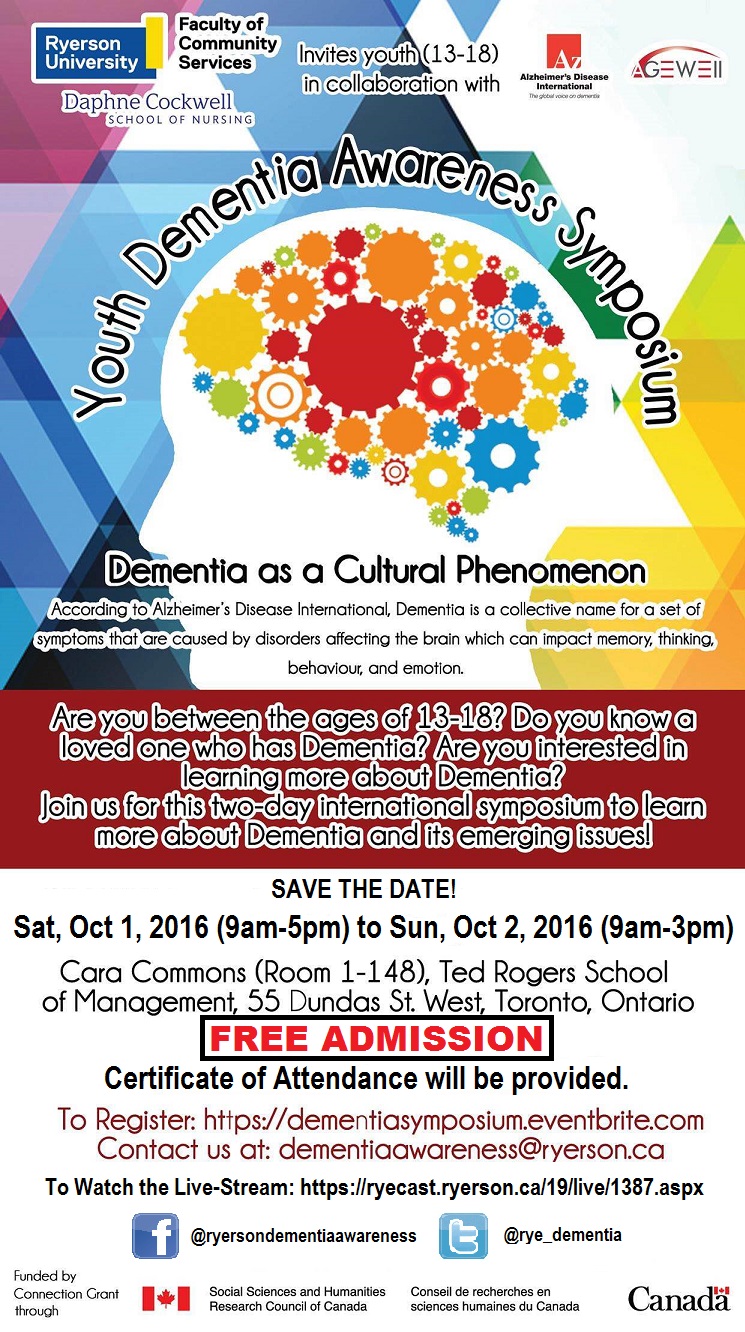 According to Alzheimer's Disease International, more than 46 million people globally currently have dementia and this number is estimated to double by 2030 and triple to 131.5 million by 2050. Cultivation of 'dementia-friendly' societies and a workforce to care for those affected is essential to mitigate dementia's social and economic burden and help older adults meaningfully participate in society. The purpose of this symposium is to connect and engage youth early in their educational careers as well as to combat harmful stereotypes which can encourage more compassionate societies and ensure that the needs of elderly people are met.
You are invited to be a Dementia Champion by joining us for this two-day international symposium!
This educational event brings together youth dementia leaders, individuals with dementia and/or their carers, researchers, policymakers, practitioners, and NGO representatives from across the world to gain new information and insights on emerging dementia issues.
We would like to invite anyone who is interested in attending to a free two-day international symposium!. We will give a certificate of attendance for your participation in person and this can be used in your professional portfolio.
We will also be live-streaming the event here: https://ryecast.ryerson.ca/19/live/1387.aspx

Date and Time: Saturday, October 1, 2016 (9am - 5pm) to Sunday, October 2, 2016 (9am - 3pm)
Location: Cara Commons (Room 1-148), Ted Rogers School of Management, 55 Dundas St. West, Toronto, Ontario
Have any questions? Contact us at: dementiaawareness@ryerson.ca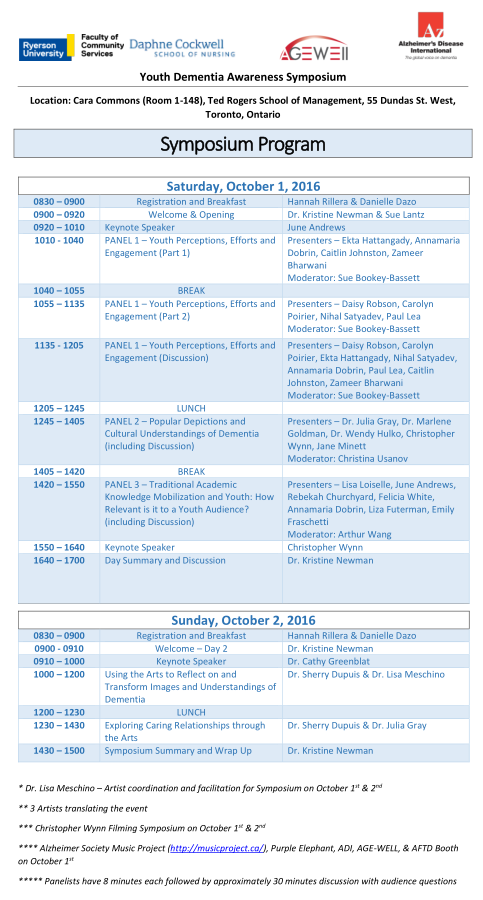 Organizer of Youth Dementia Awareness Symposium