Description
13th Annual Largest Youth Day Festival in Toronto

ABOUT THE EVENT

YOUTH DAY is a non-profit entity operated solely by dedicated Volunteers and caring Partner Organizations, enabled by Corporate brands sponsoring the operational costs of the festival's production in a commendable gesture of giving back to their customers, and showing their valued participation in the Community.


During this Federal Election year, ALL Candidates including the Prime Minister are invited to attend. YD will also host a Diplomatic Delegation from Jamaica which hosted YDJAM15.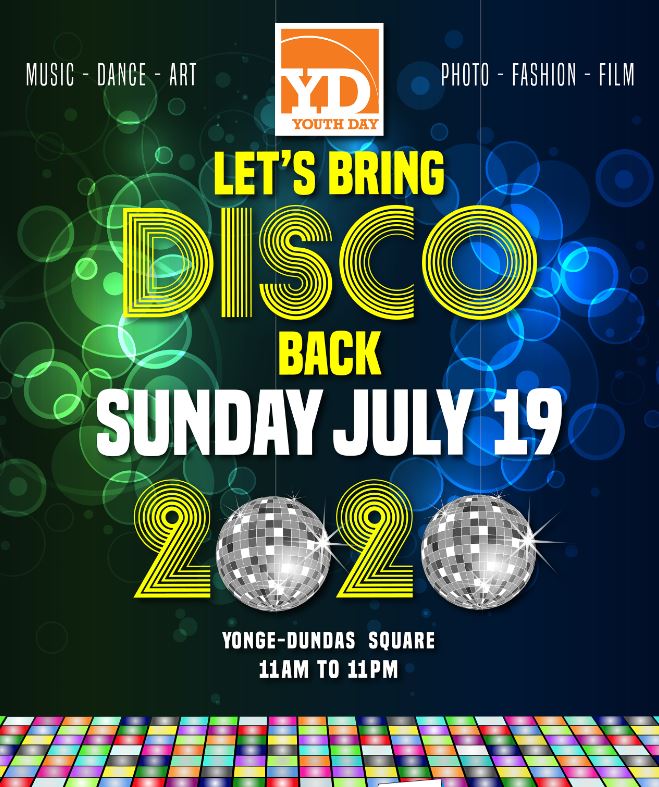 EVENT SUMMARY

YOUTH DAY with Toronto's CHUM 104.5 is excited to announce this year's Arts Celebration as on

Yonge-Dundas Square
Sunday JULY 19th
11:00am to 11:00pm

Yonge Street from Dundas south to Queen is closed to accommodate its vibrant YD Street Market with sumptuous Foods, interesting Artisans, valuable Community Organizations
EXPECTED ATTENDANCE

40,000 Attendees from surrounding GTA

YOUTH DAY Toronto attracts tens of thousands of people, of all ages and backgrounds, to Yonge-Dundas and creates an opportunity for vendors to capture the active, downtown shoppers, looking for food, clothing and gifts as well as back-to-school items and information about camps, charitable causes and community organizations with information to share with the public.

DEMOGRAPHICS
The FREE annual family Festival applauds young aspiring Artists, focusing from little kids right through to 29 year olds, showcasing their MUSIC, DANCE, ART, PHOTOGRAPHY, FASHION and FILM at the non-stop event which features over 500 YD participants during the fun day.


From the opening Flag Parade from enthusiastic Communities, to the 6 o'clock Moment of Silence in remembrance of Youth lost to Violence, to the surprise FLASH DANCES, incredible JUNO celebrity supporters and Headliner - there is something for everyone at YOUTH DAY!

.EMAIL: vendorsyouthday@gmail.com
Gallery