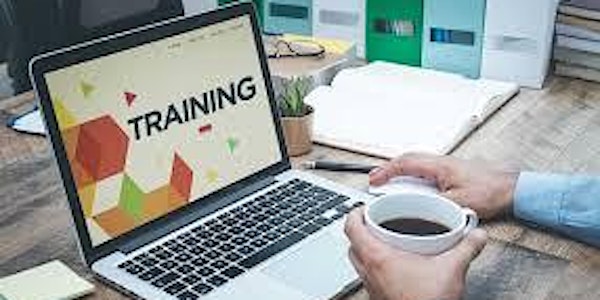 Youth Coaching and Mentoring on Project planning, Monitoring and Evaluation
Skill based training - an on the job training to develop skills for new employed graduates in program management, M&E and leadership roles.
Refund Policy
Contact the organizer to request a refund.
Eventbrite's fee is nonrefundable.
About this event
Congratulations you have completed your degree, diploma or postgraduate training in program management. But what awaits you? Congratulations you have just been awarded the dream job in project management - you could have been employed as a project officer, Monitoring and Evaluation officer, Research Assistant, volunteer, intern, fundraising officer/associate - name it...What is required at this point is seeing how you take the organization or the department to the next level based on your knowledge. But wait a minute; the work environment seems like a whole new learning experience - do you really have to quit or give up on your dream job? do you really have to take away the job and celebration of your mom or dad...No - you have to press on. But you have to press on by delivering results - yes they expect you to deliver because you promised you can.
Don't worry I have been through what you are going through now. I was in the same place 13 years ago - and trust you me, if someone had not held my hand I wouldn't be calling myself a Program manager, Monitoring, Evaluation, Learning and Research expert neither would I be a most sought for M&E lead for networks. Today i lead a team of 40 staff in East Africa and pioneer conversations in the global stages to share results, develop strong measurement frameworks for global programs and present in international conferences. At the end of the day the impact we create in our work is our first satisfaction. Being confident that "Yes I can Do it"...being confident that "Yes I have designed a good program"...Being confident that "Yes I am monitoring and evaluating the right indicators and being confident that I am capturing all the data and asking the right questions to the right people....is definitely our biggest satisfaction to make us go to the ATM smiling and write our new CVs confident that the skills we are communicating are the right ones.
Friends, I would talk all day but bottom line, I dont want you to struggle in settling into your new job or struggle in that interview just because you are fresh from school. I am here to mentor you, coach you and help you secure that next program job, internship or write that award winning proposal that will put you into your road for being the next big program manager.
If you are ready then join my network and let's learn together . We will learn with real work scenarios or your work projects and just simplify this whole concept for you
What are indicators, what are outputs, what are inputs, what are outcomes, what are activities, what are risks, assumptions, what is sustainability, what is research, what are tools, what is a proposal, what is data, what is impact, what are tools, what are mobile data collection methods, what is qualitative or quantitative methods- well dont scratch your head; come let us get into the conversation and learn together.
My name is Byrone Buyu Wayodi, a progressive professional with 13 years of Program management, Research, M&E, Learning and resource mobilization experience, and quality education and training in Social sciences . I hold regional experience of working within the East Africa countries and the overseas (USA) implementing social impact programs - Donor funded in various sectors of education, health-HIV/Aids, youth livelihoods, WASH, Household Livelihood etc . I currently hold a global role of coordinating East Africa program and M&E operations with close coordination with USA team, and also hold a MEL mentor role within the Regional Education Learning initiative (RELI – East Africa) where I am a member.
How will we learn
- Well this is a participatory learning that draws mostly from your challenges and experiences. I will listen to what you need to learn and then teach you and coach you for about 3 months then walk with you as a mentor for 3 more months until i can confidently say you are good to go
- If you are still not engaged in any work related venture I will share with you what to expect and simplify and prepare you to go into it then walk with you for 3 more months as a mentor
- I will form networks with organizations where you will practice skills as an intern or short term contractor so you can learn skills.
At the end of our 6 months we will jointly develop our training module that will guide you as your reference material for future
Does this seem like you? Well, smile coz I have you.
Register today and learn