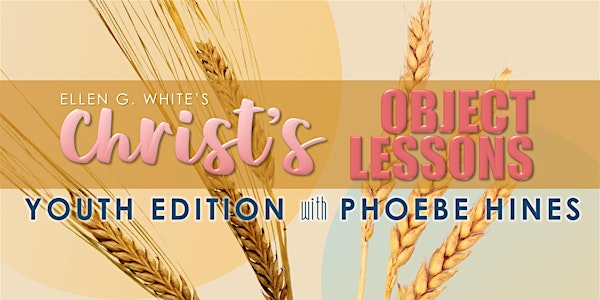 Youth Book Club - Christ's Object Lessons
A youth lead book club reading through the book Christ's Object Lessons.
About this event
Phoebe Hines, a young person, leads an engaging and thought-provoking discussion through the chapters of Ellen G. White's best-selling book - Christ's Object Lessons (COL). This book can be read for free online at https://m.egwwritings.org/en
COL focuses on the parables and lessons that Jesus taught as they are recorded in the Gospels. These object lessons are based on everyday life and still have powerful life-changing lessons for us today. Young people can easily relate to these lessons and learn how to see God in ordinary life situations.
The book club is a great way to connect with other Seventh-day Adventist youth who are taking their faith seriously.
The Zoom login information is only sent to people who register. You only need to register once. Email/text notifications and reminders will be sent to you.
To protect the young people all cameras have to be kept on at all times.
The book club is suitable for 13-18 year olds. It is conducted in English.
We meet on the first and third Wednesdays of the month. We start at 6 pm EST (New York time) and the book club lasts about one hour. Bring your own refreshments.