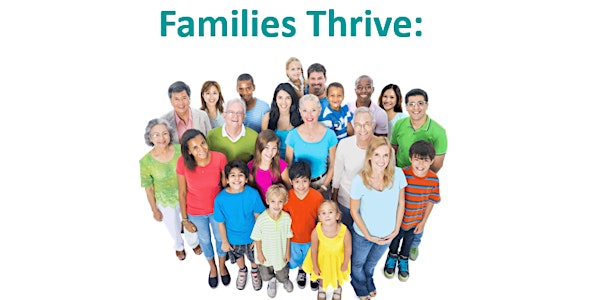 Youth and Families Thrive
The principles of the Strengthening Families Framework are infused into a strengths-based, 2-gen approach to work with youth and families.
When and where
Location
Urbandale Public Library 3520 86th Street Urbandale, IA 50322
About this event
This training seeks to change relationships between families and helping professionals. Based on the Strengthening Families Protective Factors Framework, developed by the Center for the Study of Social Policy (CSSP) Strengthening Families, the training covers an approach to partnering with youth and caregivers to support development of protective capacity. At the heart of the approach is recognition as family members as experts in their family and promoting authentic partnership. Focusing on assets of families is essential, as relationships with caregivers are a primary source of growth and leaning. Children and caregivers are best supported by people who understand and provide culturally responsive services. These initiatives explore ways caregivers, youth and children are supported to advance development, well-being and reduce impact of negative life experiences.
This training offers opportunities to consider how to apply the protective and promotive factors approach to work with caregivers of all kinds. This training is designed to help participants explore the five components of the protective/promotive factors framework:
• Knowledge of child and adolescent development
• Social connections
• Cognitive and social-emotional competency
• Concrete support in times of need
• Promoting resilience
Participants learn how the protective and promotive factors are important for all children and youth to increase likelihood of healthy development and well-being and for caregivers to support positive parenting. Planning occurs to increase the use of the framework in future practice to better align knowledge, principles of support and policy with practice in the field.
Attendance is required both days from 9:00am-4:00pm.