Location
Willey Cultural Center
140 5th Street
Gilroy, CA 95020
Description
Support Youth Alliance and Be a Catalyst for Change!
Youth Alliance will be holding its marquee fundraising event at the Willey Cultural Center in Gilroy on Saturday, September 22, 2018.
The event will feature live entertainment by Retro Notes, raffles, auctions, wine and beer tastings by some of the areas best wineries and breweries. This year, YA will be honoring The Christopher Family, Kanyon Sayers-Roods, and Cisco Locsin as the 2018 Change Makers for their outstanding and exemplary work.
Proceeds will be used to sustain and expand its outreach, scholarships, and highly needed youth support services in Gilroy, Morgan Hill and San Benito County.This is sure to be a fun-filled evening with plenty of music, food, tastings and opportunities to support the youth in our community!
Featuring world reknowned vintner MR. GUSTAVO BRAMBILA, also known as the godfather of wines. Gustavo Brambila has been honored by the Smithsonian and was one of the first Latinos to earn a degree from the prestigious viticulture and enology program at UC Davis. He was portrayed by actor Freddy Rodriguez in the 2008 film, Bottle Shock which tells the story of the 1976 Paris Tasting in which wines from several Napa wineries won this now famous blind tasting (including the 1973 Chateau Montelena Chardonnay).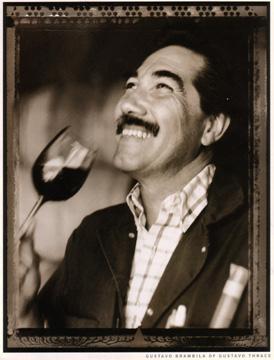 Entertainment by: