Description
YOUSummit LA//September 27th-28th
---
The YOUSummit is a Day and a Half CELEBRATION at Wanderlust Hollywood in Los Angeles, California. An experiential event focused on CELEBRATING YOU! This is a gathering of like-hearted pioneers who are partnering with LOVE to raise the consciousness of hUmaNITY. You will experience life-altering perspective, music centered around LOVE, and transformative breakthrough group coaching sessions.


The YOUexperience:
Live Celebration Performances

Our group of musicians will be leading the YOUSummit into moments of celebration, inspiration, breakthrough, and all-out dance.

Brandon Hawk - Tangible Perspective & Group Transformation Sessions

Inspirational Speaker/Founder of the YOU-Training and Coach. Brandon is an expert at heart connection and has helped some of the world's most elite achievers create "Connected Success!"

https://www.youtube.com/watch?v=ySCyzwPKILI

JP Spears - Empowerment Session/Comedy

JP Spears is a world renown life coach/comedian with a unique ability to connect YOU to your most joyful-self.

https://www.youtube.com/user/AwakenWithJP




Permission Party, Breakthrough Sessions, Connecting to liked-hearted pioneers



The Atmosphere at Wanderlust will be full of opportunity to:
Celebrate your life.

Create a clear connection with your heart.

Learn to grow through Joy vs. Pain.

Gain the answers and solutions you have been seeking.

Shift the trajectory of 1 or 2 areas in your life.

Amplify your connection to LOVE.

Receive emotional, spiritual, and physical healings.


This event is free, all you have to do is claim your free ticket below and get to Hollywood!


Here's what I ask for the amazing individuals attending:
Come with your heart wide open

Come ready to fully engage (YOU will summit your greatest mountain)

Invite/Bring the person(s) you feel the most heart synergy with in your life


I really want YOU to be a part of the celebration!


See you at the YOUSummit!






FAQs:


What recommended hotels are close to the Wanderlust Hollywood?
Loews Hollywood Hotel--1755 N Highland Ave, Hollywood, 90028
Dream Hotel-- 6417 Selma Ave, Hollywood, 90028

Roosevelt Hotel-- 7000 Hollywood Blvd, Los Angeles, CA 90028
BLVD Hotel--2010 N Highland Ave, Los Angeles, CA 90068
Everly Hotel--1800 Argyle Ave, Los Angeles, CA 90028


(Wanderlust is blue push pin//Recommended hotels red dot pins)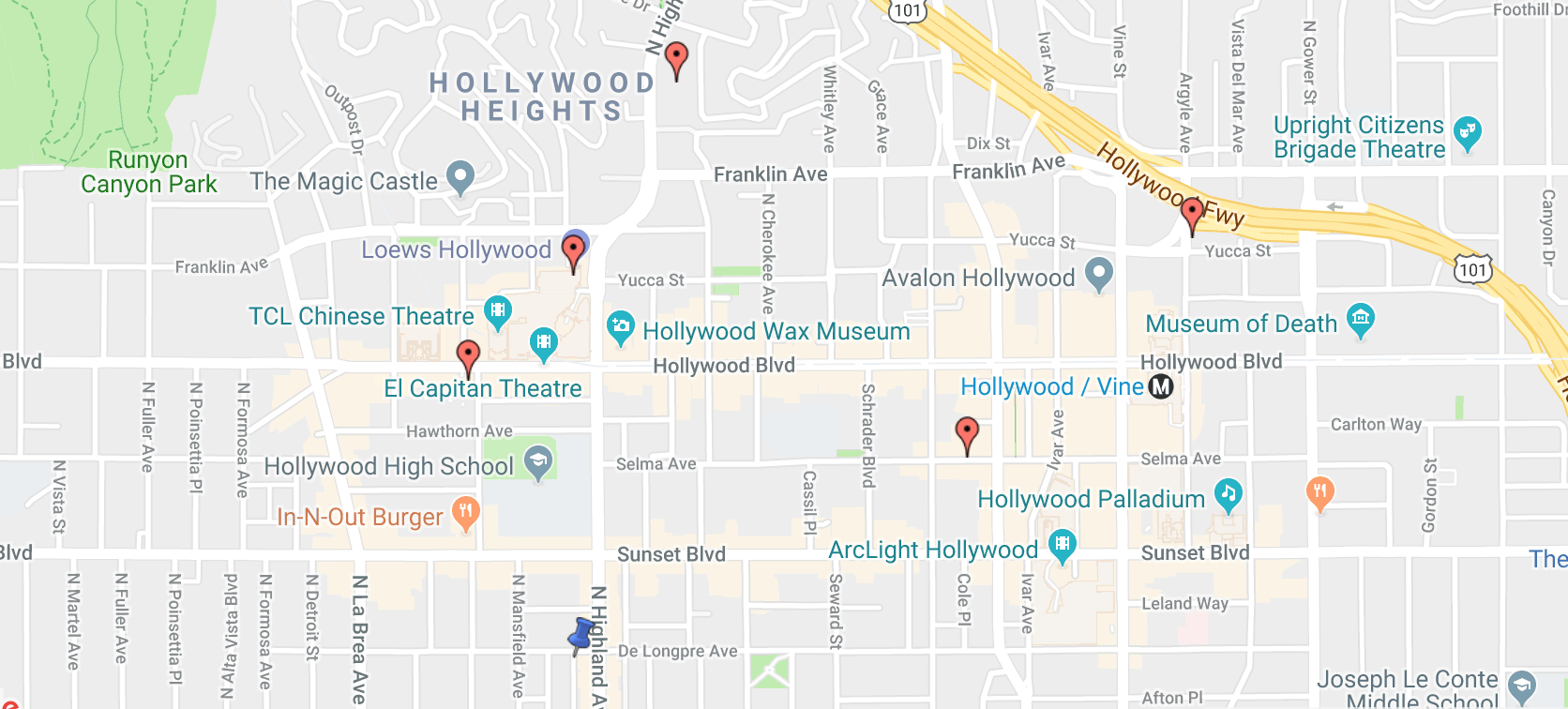 What are my transportation/parking options for getting to and from the event?
We will have 20 valet parking spots available on a first come, first serve basis for $20/car each day of the event. There is unrestricted street parking on the side streets as well as lots nearby. Uber & Lyft are highly recommended.
Are meals provided during the event?
Meals will be on your own. The Wanderlust Hollywood has a Cafe in house. A Grab & Go menu (Chicken Club Sandwich, Avocado Sandwich, Caprese Sandwich, and Caesar Salad) along with coffees, teas, and smoothies will be available after the full service cafe closes at 2 pm each day.
When do I need to show up and when does it end each day?
THURS the 27th--Doors open at 6:30pm (make sure you've already eaten dinner!), Expect the evening to end around 10:00pm
FRIDAY the 28th--Doors open at 10:00am, Ending by 10:00pm
What should I wear to this event?
The YOUSummit will be a High-touch/High-energy event! You will not be sitting and listening the entire event. You will be moving, dancing, stretching, standing, jumping, etc.
Dress casual and comfortable and also wear comfortable shoes. We recommend layering your clothing in case you become too warm/cold during the activities.
How can I contact the organizer with any questions?
Any questions you may have, contact skye@brandonhawk.com