| | |
| --- | --- |
| You're More Than Their Mother™ Professional Group Network | |
Event Details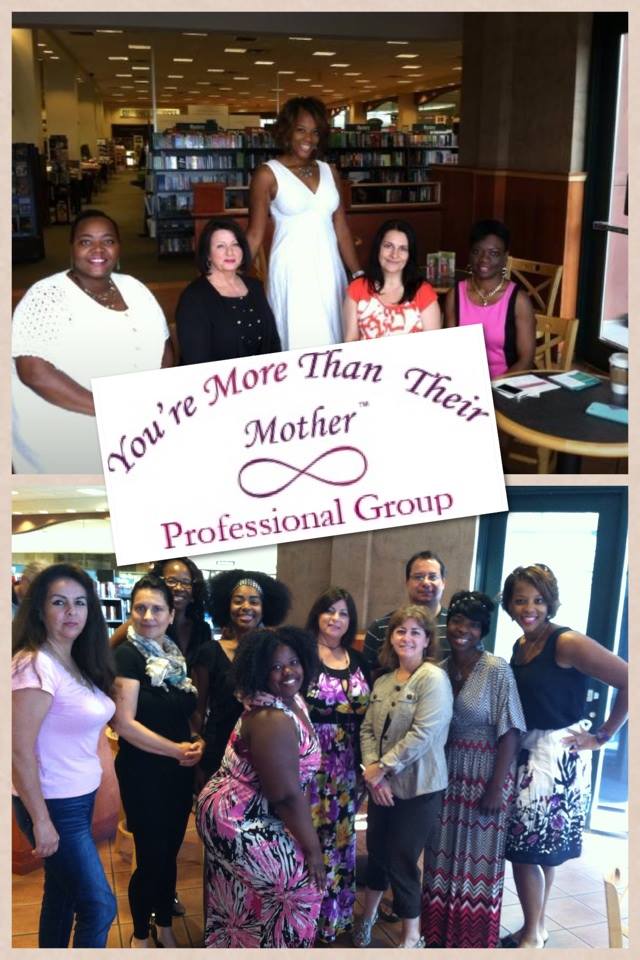 You're More Than Their Mother™ Professional Group Monthly Meet-Ups 
What if I told you that there was a way to break through your personal and professional barriers and acheive exactly what you wanted in life and business.
What if told you that the only limitations you have are self-imposed and there is an easy and proven way to move beyond any limits.  

 
What if I told you that a small tweek in the way you 'behave' (network, speak, conduct business, dress, etc) would improve your business, bottom-line and your life.
Then join us for our next meetup.
This group was created to connect and address the needs of Business and Entreprenuerial mothers who are looking to take their Personal and Professional lives to the next level.  Our intention is to establish meaningful relationships, support and do business with one another (directly, referrals, promote, joint ventures, etc).  
Our featured speakers will present on a variety of topics that include:
*Leadership and Development             *Health and Wellness    
*Money Management                         *Social Media: Creating your brand    
*Self-Sabotage:  FEAR of success      *Mindset Management
*Resume Builders                               *Networking: Best Practices and Strategies
*Time Management                             *Work-Life Balance     
*How to Find Your Passion                   *Marketing your business
(and so much more....)
Get ready to catapult your Personal and Professional growth and spring into action!  Bring PLENTY of business cards and be ready with your 30 second pitch!  
(Childbirth is not required.  All women are welcome)
I look forward to seeing you.
All the best, 
Sherlyn Dorsey
www.youremorethantheirmother.com
When & Where

La Madeleine Restaurant
8008 State Highway 121
(We will meet in back room)
Frisco, TX 75034


Organizer
Sherlyn Dorsey
As the mother of 3 beautiful girls I know what it feels like to love your family but still feel un-fulfilled; to carry the guilt of having desires to do more than raise your children, work a job (or SAHM) and attend PTA meetings.  For years I struggled through the discontent of putting my life and dreams on hold to take care of my family thinking that's what I needed to do in order to be viewed as a good mom/raise successful children. 
After years of being depressed (self diagnosed), morbidly obese and one attitude bearing woman, I decided to take my life back.  I let go of old paradigms, released others opinions and CREATED a way that worked for me.  Since 2005 I have lost over 90lbs; created  my own business; written a book; obtained 2 Master Degrees and speak all over the country--teaching mothers (and others) how to honor their dreams AND be a great mom! 
I am an expert in:  Overcoming Obstacles, Time Management; Getting Un-Stuck and Realizing Your Dreams 
My presentations, workshops, meetups, conferences and Life Mentoring Program have all been designed to empower mothers by providing them with a blue print (what to do right now) to realizing the life they dreamed of having.   I would love to assist you on a path of self discovery and goal achievement for UNPRECEDENTED results your Personal, Professional and Financial well being to create the life you desire. 
Visit my website at:  www.youremorethantheirmother.com 
It's time to move beyond everyone else's expectations of who you ought to be and become the woman you thought you could be!!

You're More Than Their Mother™ Professional Group Network