You're Invited to Professional Staging and Photography: A Realtor's Secret...
Description
Join us for a special presentation of Staging and Photography.
Marianne Fox from Fox Staging & Design and Photographer Karen DelRossi will share tips and tricks of their trades. A demonstration you don't want to miss!
Lunch will be served and tickets are FREE TO MEMBERS! And only $15 for non-members! So why not become a member today at wcr.org? Come back and purchase your FREE member ticket. More events like this are free to our members.
Reserve your spot today!
FEBRUARY CHARITY is Providence House
Providence House Domestic Violence Services offers a range of services to address the unique needs of those who have experienced abuse. Our services are FREE OF CHARGE and we do not contact insurance companies. Counseling services are conducted at our Outreach Center in Westampton. Services include: Individual counseling, group counseling, education on domestic abuse, safety planning, advocacy and support in the courts, and information and referral. We also offer children who have witnessed abuse the PALS (Peace: A Learned Solution) Program. The PALS Program uses creative art therapy to help children cope with the abuse they have witnessed. Our primary goal is to ensure the safety of those affected by domestic abuse; therefore our confidentially located Safe House is available around-the-clock to safely welcome those who are in danger. Our house offers a safe haven for those who need to escape, rest and recover. The homelike setting at the Safe House and caring staff help victims break free from their abusive lives.
The following donations for Providence House are appreciated: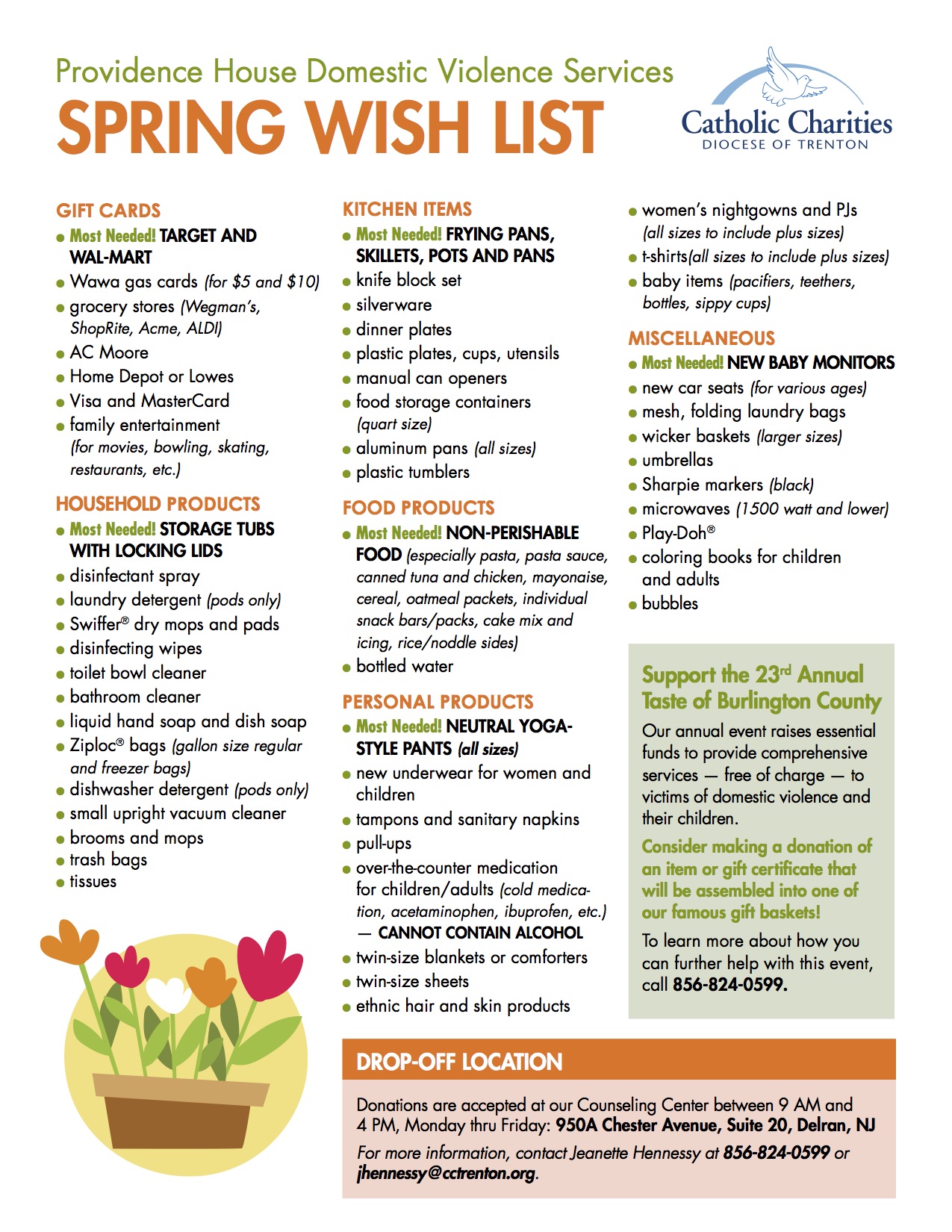 Thank you and see you soon!