EGGFest 2021 is October 1-31, 2021! We are bringing this Big Green Egg event virtually this year! A month full of cooking tips just for you!
About this event
Due to Covid-19, EGGfest 2021 is virtual this year in much the same format as in 2020. We're cooking up some of our favorite meals on the Big Green Egg, offering cooking tips from master EGG chefs and so much more!
We are dedicated to the community of Little Rock, Arkansas, and all the proceeds from the entire event support the Arkansas Foodbank!
Don't forget to ask us about our 10 available demo EGGS!
In addition, to celebrate EGGfest, we are giving one lucky winner a Large Big Green Egg (value $979)!
Always wanted a Big Green Egg? Or, looking for another one? Here's your chance to win!
Let's support the Arkansas Food Bank! To enter for your chance to win, get your ticket for $12 here. YOUR ENTIRE $12 goes to the Arkansas Foodbank, and you're entered for your chance to win an EGG! You may purchase as many tickets as you'd like for additional entries!
See 2020 EGGfest on the Go Videos>
Contest runs through October 19, and we'll pick a lucky winner on October 20! EGGfest 2021 runs October 1-31, 2021.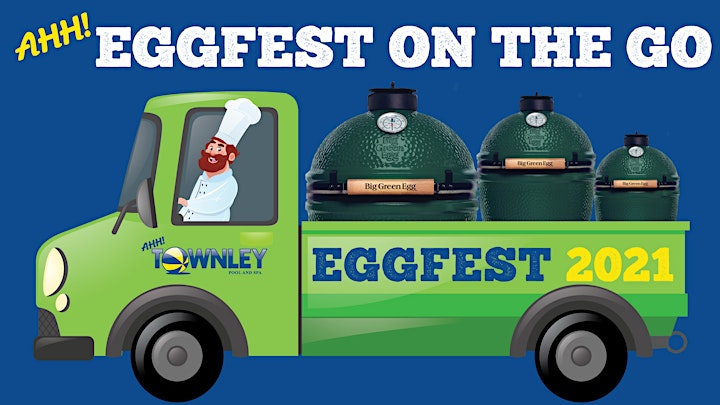 Organizer of You're Invited to EGGfest 2021!
Townley Pool and Spa is a Little Rock pool and spa company that services Central Arkansas and has been in business since 1986.  We are faithfully committed to providing you, our customer, with a quality experience.
Townley is Little Rock's Hot Tub Headquarters, selling the #1 brand of hot tubs in the world, Hot Spring Spas, Hot Spot Spas and Freeflow Spas.
You'll also find everything you need for outdoor living including the Big Green Egg and Lane's BBQ.