You're Invited: 5-in-1 Event w/12+ film producers, agent, publicist, more

Sunday, July 9, 2017 from 12:00 PM to 2:15 PM (PDT)
Event Details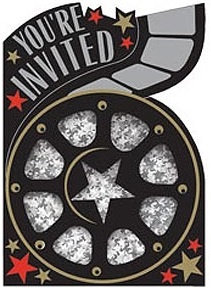 YOU'RE INVITED
FIVE EVENTS IN ONE!
12:00 Noon, Sunday, July 9, 2017

Jeremiah Comey Studios
12215 Ventura Blvd., #111, Studio City, CA  91604


Please join us for a Very Special Afternoon consisting of an Actors' Success Seminar, Producers' Panel w/Q&A, Entertainment Industry Networking Event, Birthday Celebration, and early "After-Party" Dinner.  
10 Film Producers Confirmed!
Name Talent Agent Confirmed!
Hollywood Publicist Confirmed!
with More Expected!
We will begin a few minutes before noon this Sunday at the Jeremiah Comey Studios, 12215 Ventura Blvd., #111, Studio City, CA 91604.  Several active film and television producers will speak and all are expected to join the Producers' Panel and the Q&A session.  

At 2:30 we move a block or so down the street to continue at an historic restaurant.  We'll announce the restaurant to the seminar attendees on Sunday.  All who attend and would like to also join us afterward for a late lunch/early dinner are welcome.  (Each person is responsible for paying for his or her food and beverage at the restaurant.  And please remember to leave your server a nice tip.)
---

Rather than writing "a short book" on those industry professionals who have confirmed, we're listing only basic information below.  We encourage you to research them, check them out on IMDB, etc.  We think you'll be impressed.


>>>>> Joining Us Sunday <<<<< 
Tad Atkinson (confirmed):  Producer, director, actor, Vice President of Cuban Lightning Enterprises, a film production company with a series of big-budget films upcoming.
---

Jim Goddard (confirmed):  Producer, director, writer, President of Celtic Filmworks.  He has some good news to share with us Sunday!
---
 
Al Burke (confirmed):  An almost constantly-working actor turned feature film producer and director, Al recently returned from Africa where he directed his second feature.  He is working with some very big names in the industry.  (Maybe he will drop a few names on Sunday).  Lots of projects upcoming.
---
Raphaello (confirmed)  An outstanding writer-director with 53 film awards to his credit.  Amongst his upcoming projects is the feature film "Alistar," from his own screenplay.  (We've read it, and it's incredibly good!)
---
Don Glut (confirmed):  An icon in the industry, check out hundreds of his professional credits on IMDB.  Producer, director, writer, author.  Seems to know most of the very top people in the business. 
---
Judy Karman (confirmed):  A top producer with Dream Cinema, a company with several slates of feature films financed and lined up, one based on an international best-selling book.  Also actress and President of her own production company.
---
Kirsten Marie Human (confirmed):  A producer with Dream Cinema Productions, LLC International.  Also an actress and a wonderful person.
---
Christopher Montgomery (confirmed):  CEO of Prodigy Talent Agency and a feature film producer.  A fascinating individual who worked with presidents of the US!
---
Jeff Rector (confirmed):  Multiple award-winning producer-director-actor-writer and President of the Burbank International Film Festival
---
Rock Riddle (confirmed):  Your master of ceremonies on Sunday.  Producer, writer, actor, publicist, and two-time Professional Wrestling Hall of Famer.  Has over 145,000 professional hours in the film/TV business 
---
Barney Cohen (probable):  A legend in the industry.  "Sabrina, the Teenage Witch" is simply one of hundreds of his professional credits.  Research this guy, then meet his Sunday!
---

Bob Brill (confirmed):  A radio legend with decades of experience.  Also writer (novels and screenplays) and producer.  His latest film was completed one week ago and is now in post-production.  Another of his books is being made into a feature film.
---

Robert Amico (joining us for the lunch/dinner networking):  Award-winning roducer/director/actor.   
---

Anna Hita (invited, probable):  International award-winning actress/producer.  Won film festival awards as recently as May, 2017!  
---
We will update the above list as "probables" and additional industry professionals confirm.  Please feel free to check back! 
---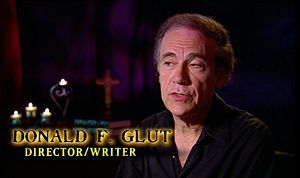 A few words from Multiple Award-Winning Producer-Director-Writer
Donald F. Glut
President of Frontline Entertainment and Pecosborn Productions

"I'll share updates on my current feature film "Tales of Frankenstein" (now in post-production), the upcoming "Tales of Frankenstein II" and my highly-anticipated vampire-with-a-twist movie.  I'll be focusing on the casting.  Three of the actors I hired for my "Tales of Frankenstein" movie I met through APS-Hollywood Success.  I have hired several actors whom I met at seminar events just like the one taking place Sunday.  And that includes a couple of starring roles! . . . So, if you're an actor living in the LA area, you may want to stop by" 
                                                                                                                   - Donald F. Glut

---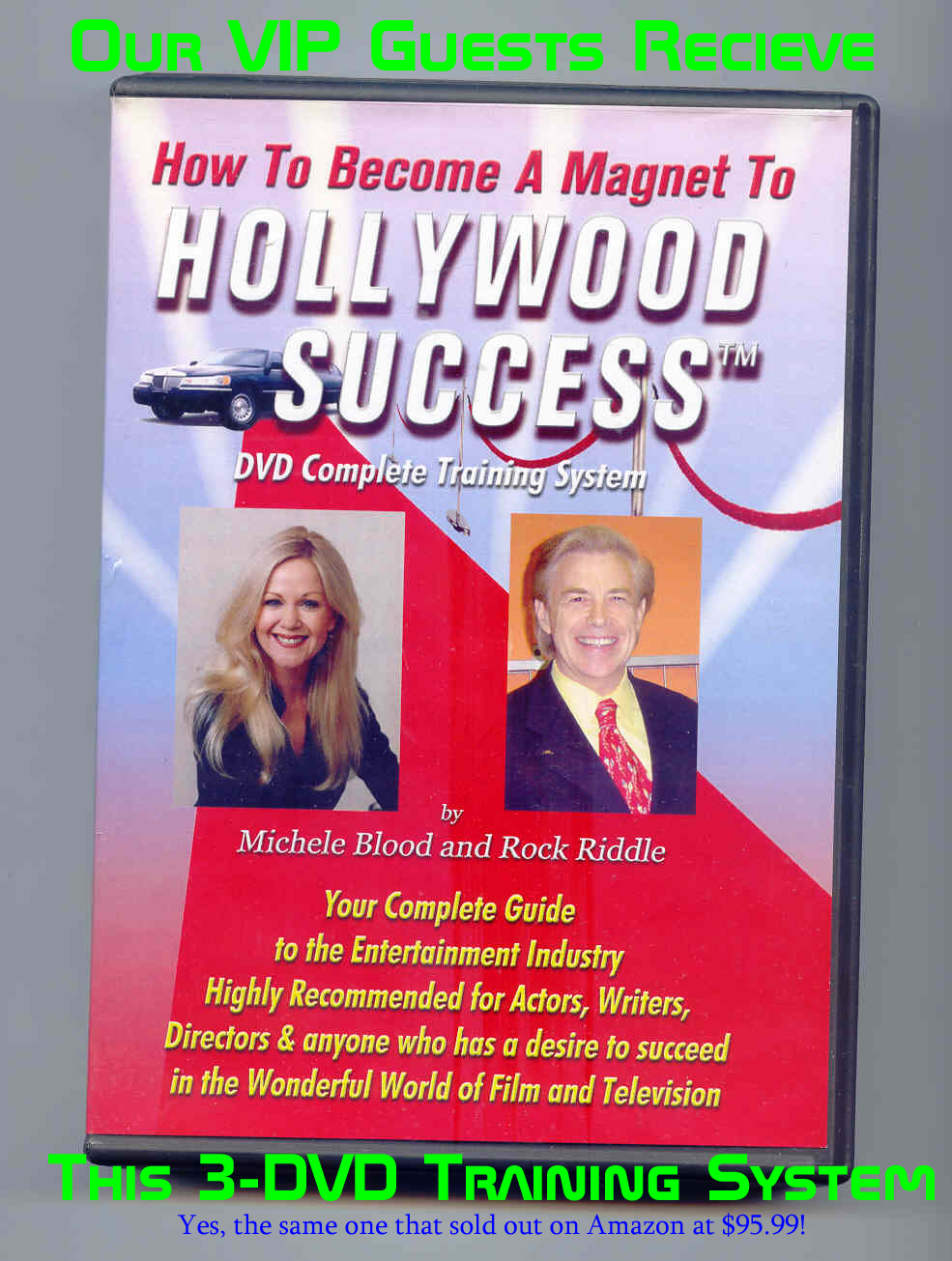 REMINDER:  WE START AT 12:00 NOON - PLEASE BE ON TIME.  THANK YOU!


THIS IS NOT ANOTHER "ACTOR SEMINAR." It is a unique experience that is motivating, inspiring, hard-hitting, blatantly and brutally honest, eye-opening, practical, useful, and extraordinarily valuable. It is crammed full of usable information that, when applied, can quickly accelerate your success in the film and television business! Hundreds of actors who attended past events sent thank-you cards and/or praised the events in writing. Over fifty actor attendees were actually hired for film and/or television projects as a result of meeting producers at these events - including a starring role for an actor in a SAG feature film (and that actor had no SAG card at the time and had never done a previous starring role . . . and YES, it was DONALD F. GLUT who hired that actor!). Please join us Sunday for an event that can potentially change your entire professional life! - And please invite a deserving actor friend . . .
When & Where

The Jeremiah Comey Studios Theatre
12215 Ventura Blvd., #111
Studio City, CA 91604


Sunday, July 9, 2017 from 12:00 PM to 2:15 PM (PDT)
Add to my calendar
Organizer
We are Hollywood Success -- Associated Producers Services; Actors Promotional Services, Ltd.; Hollywood Success Marketing & Public Relations; and APS Entertainment.  

Incorporated in Hollywood, California in late 1978, APS is a powerful networking organization, a support system, a publicist and a highly effective "marketing machine" for  Entertainment Industry professionals. For over 30 years, our mission has been to empower select professionals in the film and television industry -- to provide them with the tools, support and opportunities that help them achieve success more quickly.  We work with dedicated, determined industry professionals who will achieve a high level of success -- with us or without us.  Our job is simply to greatly speed up the process. 
Dozens of brilliantly talented actors and actresses give up their "Hollywood Dreams" every day.  These gifted people know their craft, but they don't know their business. 
It's Show BUSINESS, Not Show Art.
Our organization provides the business aspects of the Entertainment Industry.  We provide powerful PR, marketing, promotion, networking, and support systems for entertainment industry professional clients.  Much more information is available at www.HollywoodSuccess.com.