Description
Love nature? Want to get outside and explore your local history & wildlife? Or just enjoy a woodland ramble? Join us for a series of fantastic talks and discussions to find out more about the heritage, wildlife and management of woodlands and how you can get involved with your local woods as part of the Dearne 'Woodland Discovery Project'.
Throughout the past 18 months ecological consultants at Haycock & Jay have been working closely with the DVLP, stakeholders, volunteers & community groups in order to survey & asses the significance of local priority woodlands across the Dearne project area.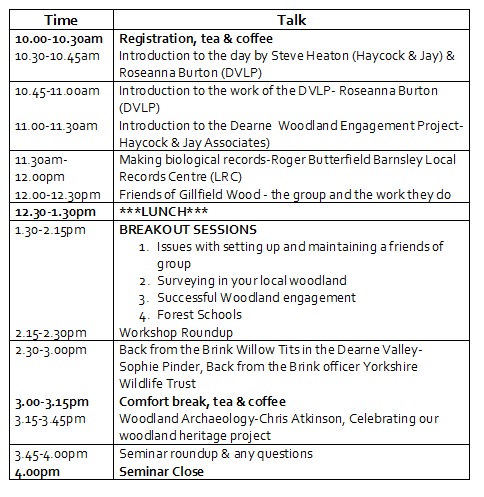 A fantastic opportunity to meet likeminded individuals, share knowledge, skills & best practise in preserving our woodland heritage.