Your Wildest Dreams: Houston
About this event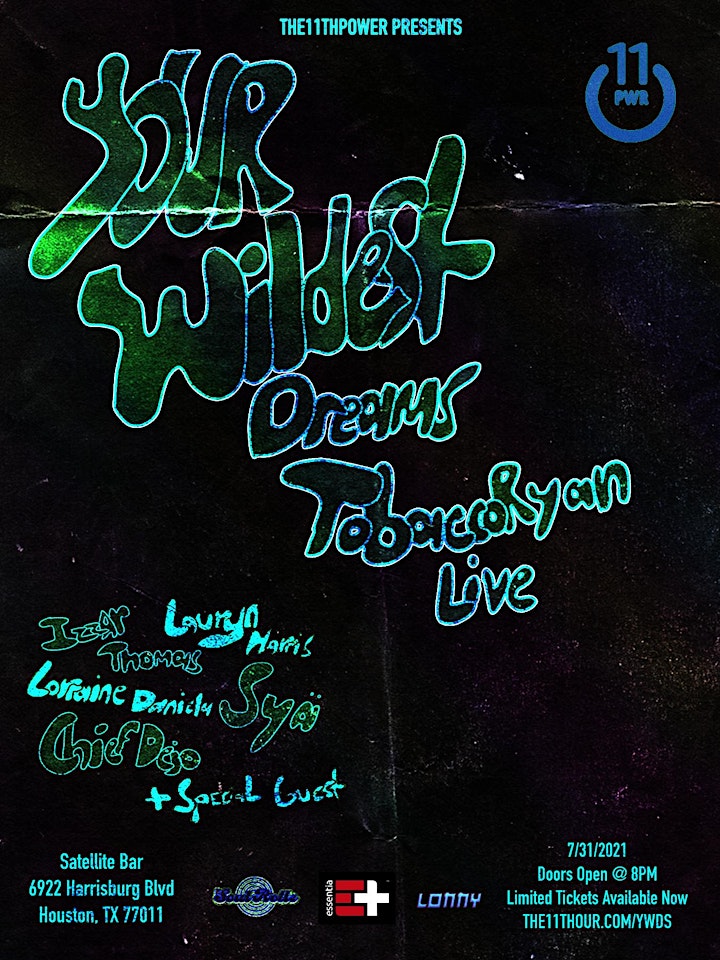 Tobacco Ryan will be performing tracks off of his latest LP, Your Wildest Dreams. The11thPower (the11thpwr.com) will be producing Your Wildest Dreams: Houston which will feature a range of unique vibes and talented artist. This is your chance to hear the album live as well as experience real artistry from Houston's best!
On July 31, 2021 it's going down LIVE.
Early arrival is recommended
Doors open up at 8PM! LONNYSOUNDS on the 1's and 2's.
FOLLOW THE ARTISTS
@Tobacco_Ryan
@IzzarThomas
@LoLodanielaa
@LaurynHarris_
@TeruoRhodes
@Chief_Dejo
@DaziBeGreat
@YourAlways_Jazz
@GashTheReaper
@JaySuav_
Follow The Team
@11.Pierre
@_iamKeal_
@1_jhick
@DrShadow_
@The11thPower
if you have any questions, feel free to reach out directly via the contact button below!
*Flyer Designed By The11thPower (@The11thPower)*
Parking at the venue is accessible for free in the green highlighted areas- Popeyes/DD's parking lot, and along 70th and/or Capitol streets. Once parked, remove/hide all valuables from your car and walk on down! Roughly a 2 minute walk. Bands/Artists pull up and check in with staff inside and they will assist you in loading in/parking! - for more info visit http://satellitehtx.com/new-page-1/