[FREE WEBINAR] Your Weak Gut Is The Cause Of Your Prolonged Skin Sufferings
About this event
Call it a gut feeling but throughout her 11 years of experience, Dr Stephanie has realised that it is not our brain that is in control of our body but rather it is our gut that has a stronghold on our overall health.
You may be wondering how a weak gut can be damaging to your skin and how do we reverse this health issue for a better and glowing skin.
Join in with Dr. Stephanie on Wednesday, 26th January 2022 for an hour discussion on 'Your Weak Gut Is The Cause Of Your Prolonged Skin Sufferings' via Zoom. Kindly make your online reservation here.
Who should attend this talk?
1. People suffering from Psoriasis
2. People suffering from Eczema
3. People suffering from Acne
4. People with Allergies
5. People with Rashes
6. Other chronic skin illness patients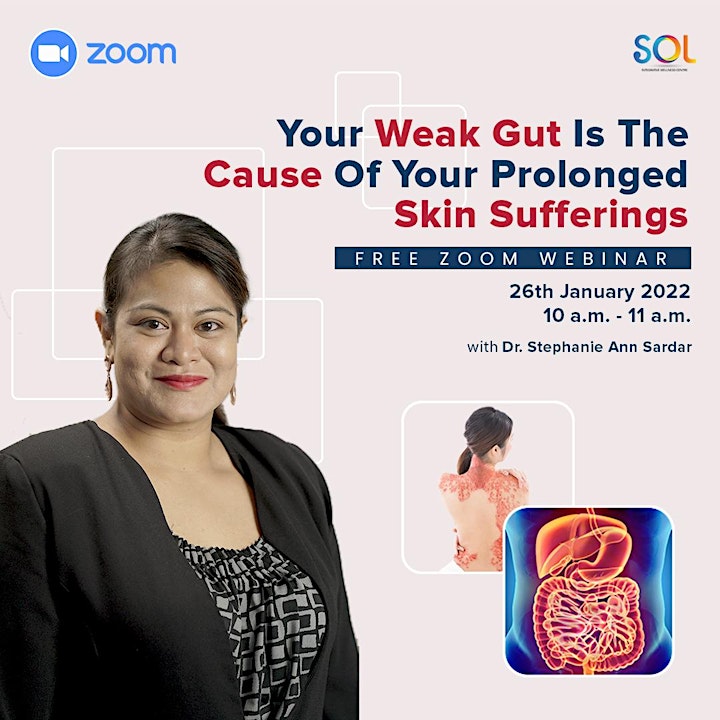 Organizer of Your Weak Gut Is The Cause Of Your Prolonged Skin Sufferings