Description
GITPRO Silicon Valley Leadership Talk
Monday March 25th, 2019
6:00pm-8pm
Venue: Chugh CPA, 1600 Duane Avenue, Santa Clara, 95054
Fees: $5 (included Pizza and Samosas)
Register: http://gitpro-team-tribe.eventbrite.com
Topic: Your team as your tribe
By Maria Kellis
Whether it is a startup or a larger enterprise, the success of your project is heavily influenced by the quality of your team. In this talk, Maria will share her insights on how to build a team of A-players - a team that operates like a tribe. Topics covered include, but not limited to:
How to clarify and communicate your vision to inspire your team

Tools to eliminate politics and internal conflicts

How to get your team work harmoniously

How to have fun along the way

Your team is your family at work, and it can be a loving family that is committed to results and achieving. You can be as a team so much more than you have ever imagined. You can become a superhero if you can build a team of superheroes.
About Maria Kellis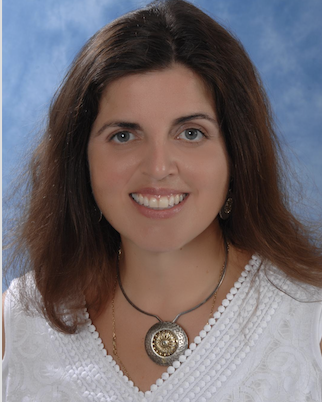 Maria is an entrepreneur, author and teacher from Greece. She holds 3 MIT degrees (engineering school and Sloan School of Management) and was involved in teaching entrepreneurship classes at the Sloan School even as a student as well as in organizing the 50K competition (and having one of her companies be a runner up.) Besides co-founding multiple technology companies in the US, she worked in high level positions for the Greek government.
She is now focussed on teaching through Maria Kellis International, a company operating globally with clients from over 15 countries. She loves to travel. These days she shares her time between Thailand, Greece, Cyprus, Bali, and the United States.
Maria has gone through significant life ordeals (many accidents, wheelchair with apparently no hope of getting better, pain and near death experiences, the ups and downs of businesses, the politics of corporations, of the government and of academia) and this prompted the question "is pain and suffering really necessary for growth?" She spent her life discovering ways to eliminate pain and suffering and achieving at the highest levels. (She is also a highly gifted intuitive, coach, counsel and spiritual healer who found a recipe for creating miracles, effortlessly attaining your desires and performing in this 3D world at the highest levels.) She achieved for herself a life of independence and freedom and since then she has been focussing on teaching others how to achieve the same. The question she is now focussing on is "how can we do it even faster?" and that is what is driving her work. Maria is passionate about her work.
Gitpro is a technology professionals platform for their professional and personal development and their contribution back to the community.
Contact: info@gitpro.org