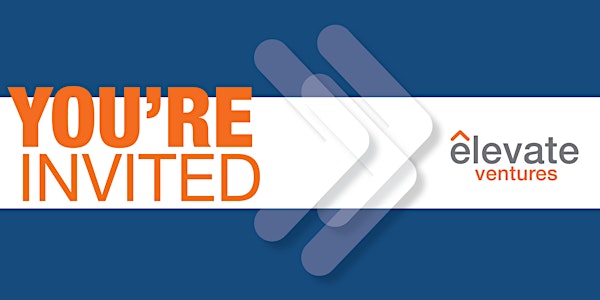 Your Team Beyond the W2
Who a startup engages with can make a world of difference. Our panel will discuss building an effective external support team beyond the W2.
About this event
Successful startups typically have a solid core team, but who you engage with beyond that can make a world of difference. External support like advisors, mentors, board of directors, investors, and others can add invaluable insight to a startup. They also offer a range of experience, skills, and connections to help propel a startup to its next milestone.
Tune in as our panel discusses how to build an effective external support team beyond the W2.
Thinking of expanding your internal team? Join us for Incentives for Attracting Top Talent on April 26!
Panel:

Mark Michael - Moderator
Mark Michael was the President & Chief Operating Officer of Fort Wayne Metals Research Products Corp. for 22 years before retiring in September 2019. Fort Wayne Metals is a locally owned technology based manufacturing company. It is the market leader in the medical precision wire industry, producing wire for medical devices such as implantable pacing leads, cardiovascular catheters and orthopedic implants.
Mark joined Fort Wayne Metals in 1974 as employee number 7. He became President & COO of the Company in 1996. He served as the Company grew from one facility employing 30 people to 11 facilities with over 1300 employees around the world with operations in Indiana and in Ireland.
With a focus on operations and technical product development, Mark has been named in several patents as well as many proprietary products and processes. Working with customers, research universities, and several government laboratories and agencies, Mark has led and completed many projects.. Through his contacts and lifelong friends he has earned the trust of the industry in which he works and advised on many on issues. Strategic Planning, Marketing, Engineering, and Material Science are areas of interest.
Mark graduated from Purdue University in 1985 with a BSIET degree.
Bill is committed to helping startup founders build companies that solve real problems for real customers.
Danielle has been embedded in the Indianapolis start-up community since 2006, including the development and sale of a company she co-founded, My Best Friend's Hair (now Loxa Beauty, a subsidiary of Sally Beauty Holdings). She spent 2015-2018 as the Executive Director of The Speak Easy, as a member based non-profit organization in Indianapolis that brings established businesses and entrepreneurs together to create healthy entrepreneurial ecosystems and allow for creativity, collaboration, and education. Lifting up and growing the Indianapolis startup ecosystem has been a passion of Danielle's for the last decade.
She has been a vocal advocate for access and mobility specifically in the tech sector. Danielle is passionate about people, dreaming big, executing well, and building sustainable and impactful businesses that serve to a strong mission. She enjoys cooking, listening to podcasts, and spending time with her family.
Aaron Pierce is CEO of Pierce Aerospace, a Techstars backed company focused on Remote ID technology for drones. He is a Mitch Daniels Leadership Fellow with a Bachelor's in English and graduate studies in GIS and Remote Sensing from Indiana University. He was the Entrepreneur in Residence for the first US Air Force Accelerator with Techstars, is a founding member of the White House chartered Drone Safety Team, and led Indiana's UAS Integration Pilot Program submission by organizing 60 entities and nearly 100 airspaces. He's a drone pilot, written drone policy/ops manuals, taught Earth space science at the University of Indianapolis, and mentored US Army Futures Command and SOCOM hackathons focused on counter-drone technologies. He's twice been nominated as Indiana's Entrepreneur of the Year and has guest lectured on Remote ID and low-level air defense at the Eisenhower School for National Security and Resource Management. He previously volunteered as an EMT and UH-1H "Huey" helicopter aircrew for a search and rescue organization. He leads Pierce Aerospace in the development of dual-use identification technology for defense and commercial applications.