Your Secret Sauce: The Board Chair & Executive Director Partnership
The Board Chair - Executive Director partnership is one of the cornerstones of a nonprofit's success.
About this Event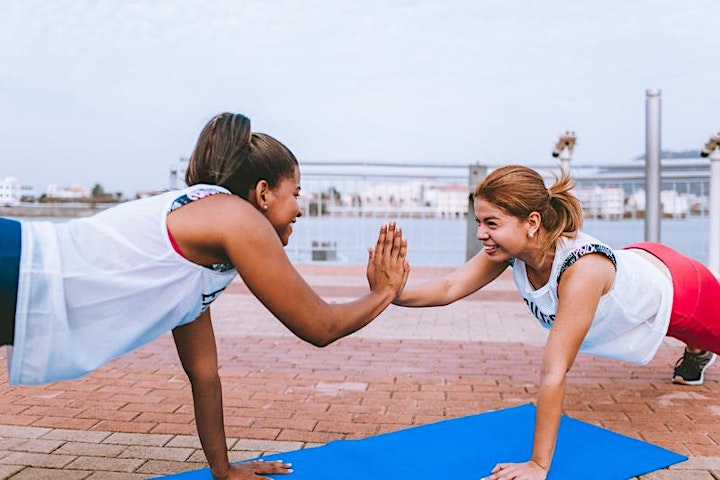 Now more than ever the Board Chair-Executive Director (ED) partnership needs to be firing on all cylinders, so nonprofits survive these tumultuous times and are positioned to thrive in the future.
Like your favorite sauce, a healthy mix of the right ingredients between your Board Chair and Executive Director will lead to improved mission delivery and greater impact.
Join Stacey Wedding, founder of PiP and BoardSource Certified Governance Trainer, for this 3-part series to:
Develop a shared vision of success between your Board Chair and ED
Understand where the Board's role starts and ends during crisis and beyond
Think through internal communications between each other
Explore planning tools and techniques to set the stage for the future
Consider what "externally facing" looks like in today's environment
Reflect, re-connect, and re-charge for 2021

Special thanks to our sponsor, the Ritter Charitable Trust, for keeping costs low for our nonprofit attendees!
Target Audience
Dynamic Duo Teams - Executive Director/CEO and Board Chair teams who want to reflect, learn, and activate
Executive Directors/CEOs of nonprofits
Existing nonprofit board members (Board Chairs and those interested in taking on a Board leadership role)
Format
This workshop series will be offered as three (3) 90-minute Zoom sessions with presentation, handouts, and interaction. For the best experience, we encourage everyone to join by video. All three sessions are included in the one-time registration price of $97.
Thursday, November 5, 11:30a-1p: Shared Leadership Inside the House
Vision of Success
Roles of the Board Chair and ED/CEO
Communication & Trust – What Is Working & What Isn't
Thursday, November 12, 11:30a-1p: Shared Leadership Outside the House
External Communications
Friendraising & Fundraising
Board Recruitment & Diversity
Thursday, November 19, 11:30a-1p: The Landscape Moving Forward
Types of Planning to Aid in Your Decision Making
Accountability, Empathy, & Support
Bringing It All Together: Final Thoughts & Questions
This series will be limited to no more than 16 people, so we encourage you to reserve your spot now before we reach capacity!
FAQs
Do I have to register for each session separately? No, all three sessions along with the accompanying presentations and handouts are bundled in the one-time registration prices.
Do our ED and Board Chair both need to attend? Nope! While we certainly encourage you both to come, so you can start from the same foundation, it certainly isn't necessary. At past workshops we've had just the ED/CEO attend, and we've also had just the incoming or current Board Chair attend.
I am not a current Board Chair but do serve on a Board. Would this workshop apply to me? Any board member is invited to join, although content is designed for those in the Board Chair role and the Executive Director/CEO.
If I attend with my Board Chair, do we need to be in the same location? No. You will both be able to attend via the Zoom link provided, but if you want to meet up at one of your offices and enjoy lunch together while participating, be our guest!
If something comes up, and I am not able to attend, will this be made available in another way? So that all participants can benefit from each other, we'd ask that you do your best to attend. If something unforeseen comes up—hello, 2020!—we will make the handouts and Zoom recordings available to you following the session(s) you missed.
We are interested in attending but are not able to afford the registration fee. Are there any other options? Please contact PiP Advisor, pipadvisor@profinphil.com, to inquire about a limited number of scholarships that will be made available. We ask that you operate on the honor system and not request a scholarship unless you really need it. Thanks!
What is the background of the presenter? Read more about Stacey here.
How do I learn about other PiP events in the future? Sign up for our PiP Squeak monthly e-newsletter by going to: https://profinphil.com/subscribe/
Date and Time
Location
Refund Policy