Your Salesforce Career: Career Management Strategies w/ David Liu
Description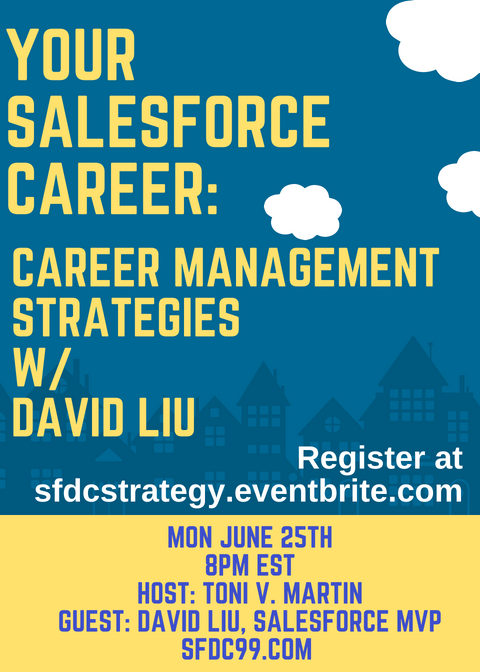 There's so much focus around getting a new Salesforce job, but what ongoing strategies beyong just getting a new gig?
This call features Salesforce MVP David Liu, founder of the wildly popular blog SFDC99.com. David has extensive experience in the Salesforce career management space: from his own experience as a self-taught admin to present role as a Salesforce Technical Architect at Google. David will share insights from years of advising Salesforce job seekers, conducting hundreds of Salesforce interviews and reading thousands of Salesforce resumes, including:
Setting realistic goals

Evaluating your current position and creating a plan for improvement

Signs that it's time to leave your current role

The best path for your job search

What being a Salesforce MVP does for your marketability

Playing the negotiation game for more $$

And more...
This is a FREE CONFERENCE CALL, and David will be on hand to answer YOUR questions!