Description
Karen Rubin has launched more than 15 products since she came to join the Boston Startup world. In this talk, she will share stories from her experiences in the world of hardware and software. She will talk about what you can do to improve your product early and how you know if it's ready to show the world.
This event is part of the Hot Industries Track at Boston Startup Week.
---
SPEAKER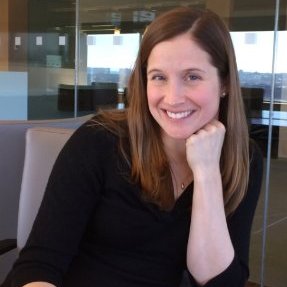 Karen Rubin | VP Growth, Owl Labs
They say for every nut, there's a wrench. For every problem, there's a solution. My job usually involves finding solutions to those really sticky problems. And, yeah, occasionally being just a little bit of a nut.

Fortunately, there's a place for people like me. It's called "startup culture" and I can't get enough of it. I love how startups demand the best you can give, how they attract the brightest and most passionate people I've ever met, and just how many opportunities for problem solving they've given me over the years.
I've spent the past 13 years building products and managing product development teams. I am currently working as the VP of Growth at Owl Labs, where we are solving the problems of remote team members everywhere with the Meeting Owl, a 360* video and audio device. Prior to this, I spent time as the VP of Product at Quantopian, a member of the investing team at Matrix partners, a product manager at HubSpot and a project manager at Promotions.com.
I live in Boston with my husband and daughters. I run. I run a lot.
---
How to get there: A quick 8 minute walk from the Harvard T Station. There is no on-site parking for the event. There is some street parking nearby, but it is minimal.
---
About Alley powered by Verizon: Alley powered by Verizon locations are developed by Verizon, the world's leading technology company, in collaboration with Alley, a membership-only community workspace for creators. Each location is a curated community powered by the emerging technologies and thought-leadership of Verizon.
About Verizon: You may know Verizon as your mobile phone provider or your Fios TV/Internet supplier. But as an organization, we are undergoing an exciting transformation to become a global technology company. Today, we deliver the promise of the digital world to our customers. We make their innovative lifestyles possible. We do it all through the most reliable network and the latest technology. Our incubator of new products and services will help bring the future to our customers. We're using our network to make breakthroughs in interactive entertainment, digital media, the Internet of Things and broadband services. And with the addition of Yahoo in June 2017, our content, advertising and cross-platform media capabilities are stronger than ever.
As a member of the Alley, Powered by Verizon coworking community you will have access to all that Verizon can offer including technical and business expertise.
Verizon is no longer a traditional telecommunications company. We invite you to get to know Verizon again.