Event Information
Refund Policy
Contact the organizer to request a refund.
Eventbrite's fee is nonrefundable.
Your Planets = Your Personality. Learn How Your Planets Empower You! W/ Ilona Pamplona
About this Event
In this six-week virtual classroom series, you will learn how your planets shape your personality. You will learn how to use your individual birth chart to empower yourself. We will explore each planet and each sun sign in the zodiac to better understand how they impact you.
Who you are is determined by several influences in your birth chart - your planets, your sun signs in the zodiac, and your houses!
Your Planets: Your birth chart tells us where the planets were in the sky at the time of your birth. The planets represent the various expressions of your life and your personality. For example, the sun is how you see yourself and the planet mercury is how you communicate.
Your Zodiac Signs: At the time of your birth, the planets were in different places in the sky that correspond to one of the twelve zodiac signs. Your zodiac sign represents how the planets express their key themes. For example, a moon in Aries could represent a fiery, impulsive reaction to emotional experiences.
Your Houses: There are 12 houses within your birth chart that represent certain areas of life. They tell us which areas of your life the planets are most likely to affect. For example, if your sun (the way you see yourself) is in the 4th house (house of home and family), you are likely to see yourself as a homebody or a nurturing spirit.
Attendees will learn where to find each planet on their individual birth charts, the history and meaning of each planet, how each sun sign of the zodiac influences how the planets in their chart are expressed, and how to work with each planet powerfully, based on where they appear in their chart!
Week 1 (Nov 5, 7pm EST): The 12 Zodiac Signs + The Sun - Your core
Week 2 (Nov 12, 7pm EST): Moon + Emotions
Week 3 (Nov 19, 7pm EST): Mercury + Mindset
Week 4 (Nov 25, 7pm EST): Venus + Mars - Love + devotion
Week 5 (Dec 3, 7pm EST) : Saturn - The disciplinarian
Week 6 (Dec 10, 7pm EST): Jupiter - The lucky strike!
Register today to reserve your space for this 6-week classroom series. Cost is $150.
This class is part of the Virtual Maitrisage - Massage + Reflexology MASTERSHIP - The Self Mastery Classroom Series.
Please download Zoom prior to this class time. Zoom call link(s) will be emailed to registrants prior to the start of the class. Please be sure to include your email address at time of Eventbrite registration.
Self Mastery starts with You, right here, right now. Show up for you.
All are welcome! No previous experience required.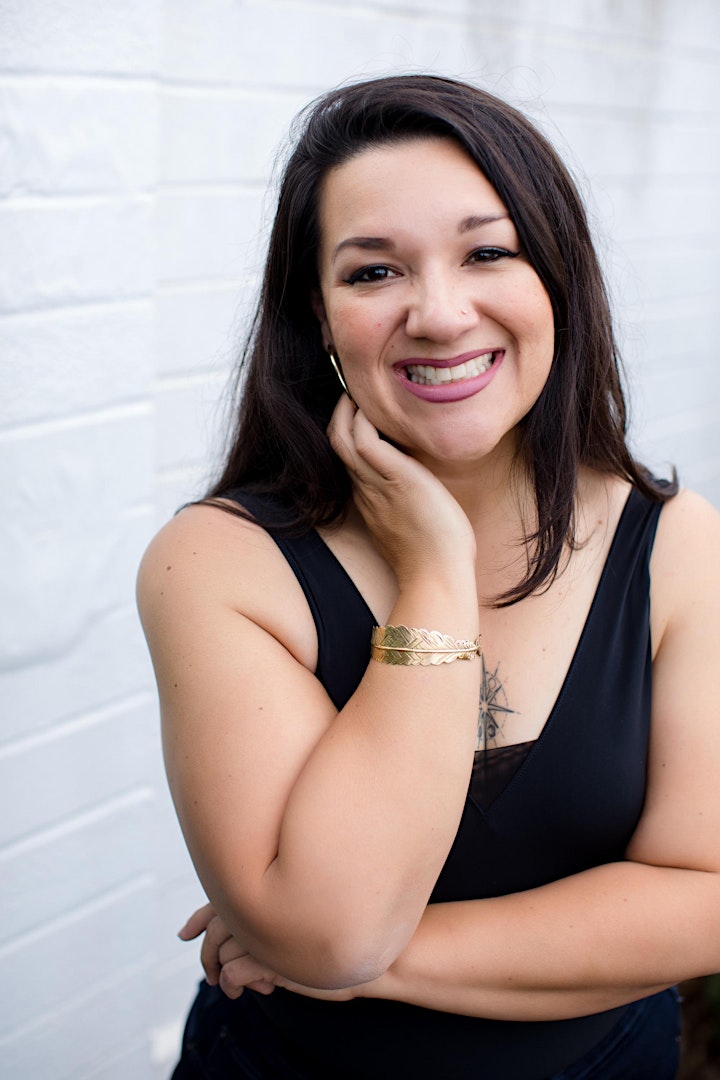 Meet Your Instructor
Ilona Pamplona has helped dozens of women reconnect with their inner world, harness the magic of their emotions, and transform their most important relationship - the one they have with themselves.
She combines her Masters of Arts in Health and Wellness Coaching, with a concentration in Integrative Wellness Practices, her life coach training from the Institute for Integrative Nutrition, and the knowledge she has gained in Gabby Bernstein's Spirit Junkie Masterclass I and II, to create a sacred container for her clients to reveal themselves and develop their self-compassion muscle.
To amplify the reconnection with your most magical self, Ilona explores the complexity of your astrological chart, uses chakra cards to balance the wisdom of your body's energy centers, and demonstrates how essential oils assist in spiritual awakening
Website: www.ilonapamplona.com
Email: ilona@ilonapamplona.com
Facebook: https://www.facebook.com/ilonapamplona2
Instagram: @ilonapamplona
Date and Time
Location
Refund Policy
Contact the organizer to request a refund.
Eventbrite's fee is nonrefundable.