Your Personal TTAL Photography Guide to Chicago - FULL DAY

Weekly Event - Every Monday Tuesday & Saturday: 8:00 AM to 11:30 PM (CDT)
Ticket Information
This event is invite-only
You need an invitation to register for this event. Contact the
host
to find out more.
Event Details
Many cities have personal tour guides to give you that one-on-one, customized experience when you're visiting a city. Chicago is no exception.
Tour Through A Lens is offering you the customized experience with the primary objective being to give you dedicated time to photograph this amazing city while helping you find those photograph-worthy locations without time wasted navigating a strange city with something called a 'grid system' and an 'L'.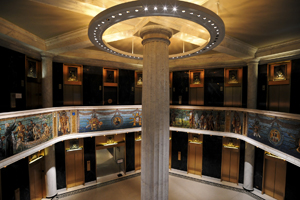 The 'What?' and 'How?'
There won't be much talk about the many, many, many Chicago historical facts and this is not a day of technical specification talk on your camera. It is dedicated time for you to get out, with a guide who knows which train to have you get on and which direction the Lake is (hint: It's always East), and focus (pun intended) on your photos.
Sign up for a half day or full day tour. You will be asked some questions to help me get to know a little about you, your travel interests and your level of photography interest/experience. Based on that information, and likely a phone conversation prior to the tour, I will customize a day (or half day) where you are shown how to get to places that are of photograph interest...not just for tourists, but also to us locals.
NOTE: Eventbrite forces a START location, DATE and TIME. All of these will be customized to your tour date and desired tour. Times will vary based on sunrise/sunset time changes throughout the year. You may request adjusted times for morning or night people. Also option to add $10 CTA 1-Day Fun Pass for unlimited train/bus rides for the day's adventure, which I will bring for you.
The 'Why?'
Traveling to other places on my own, I learned not every place is designed for the solo traveler to enjoy. Going to dinner or attending a cultural event alone can be made to feel awkward; exploring a neighborhood with a camera can make others uneasy; not to mention, knowing where you should go, what you should see and how should you get there! Much of my solo traveling has consisted of me taking a wrong turn and ending up in the worst area in the place, having to safely find my way back out.
In my travels, I have also learned not many people are completely comfortable exploring a city on their own. At that, Chicago can seem slight
ly overwhelming for a first-time or solo visitor. Something I enjoy doing here in Chicago is helping people find things to do and experience the city as we live it, whether they're traveling solo or not. So this part of Tour Through A Lens is taking a bit of a different turn....as your private photo tour guide of Chicago!
I look forward to meeting you and showing you my city!

Organizer
Tour Through A Lens
Tour Through A Lens (TTAL) is a photography tour company providing custom tours built with your interests in mind. TTAL tours are designed to change the way you see and photograph your world. Teresa Peek, your visual instructor and guide, will be using Chicago as the sandbox to teach you fun and challenging tools to take with you during your travels...or if you're playing a tourist in your own hometown.
If you're looking for something unique and a little challenging, something to get you out into the "urban jungle", Tour Through A Lens is perfect for you!
Email Teresa at info@tourthroughalens.com, or call, (312) 291-1064, to inquire and book your custom photography tour!
Your Personal TTAL Photography Guide to Chicago - FULL DAY