Your Personal Paleo Code & Nom Nom Paleo Book Signings @ Book Passage

Friday, February 28, 2014 from 5:30 PM to 8:30 PM (PST)
Event Details
Join Chris Kresser, author of Your Personal Paleo Code, and Michelle Tam, author of Nom Nom Paleo, for a special event at Book Passage in Corte Madera!
Chris and Michelle will both give a short talk, answer questions and sign books! There will also be Paleo treats from both of their books available for the tasting.
Copies of both books will be available for purchase at the event, which they will gladly personalize with their signatures. Please consider supporting the host bookstore by purchasing a book (or three!) at the signing.
YOUR PERSONAL PALEO CODE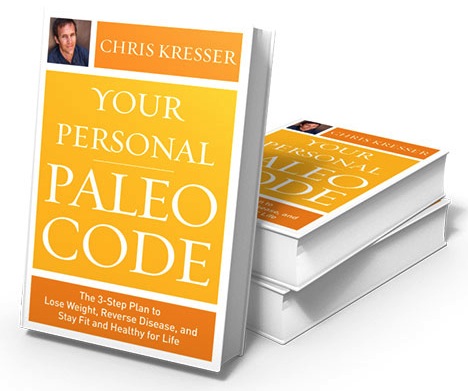 Full of natural solutions and groundbreaking advice, Your Personal Paleo Code teaches you to tailor the Paleo lifestyle to fit your lifestyle and goals.
Chris's three-step approach is designed to be flexible and user-friendly, with helpful charts, quizzes, and effective action steps to help you lose weight, reverse disease, and stay fit and healthy for life. 
Reset your diet, rebuild your life, and revive your health.
As an added incentive, anyone who buys a book at the signing will receive a free bonus gift from Chris! Your bonus includes: The Personal Paleo Compass, a wellness assessment; the Top 5 Paleo Pitfalls and Solutions audio and transcript; and access to the Paleo Recipe Generator for 6 months!
Once you learn how to personalize Paleo, you'll need Michelle's cookbook so you can make delicous and nutritious food!
NOM NOM PALEO
Crackling with humor and bursting with flavor, Nom Nom Paleo offers a fun, fresh approach to cooking with whole, unprocessed ingredients free of grains, legumes, and added sugar. Michelle has cooked up a visual feast, with more than 100 foolproof Paleo recipes and over 900 step-by-step photographs and cartoons. There's something for everyone here, whether you're a busy mom, a triathlete in training, or a lifelong foodie who's curious about the "caveman" approach to eating.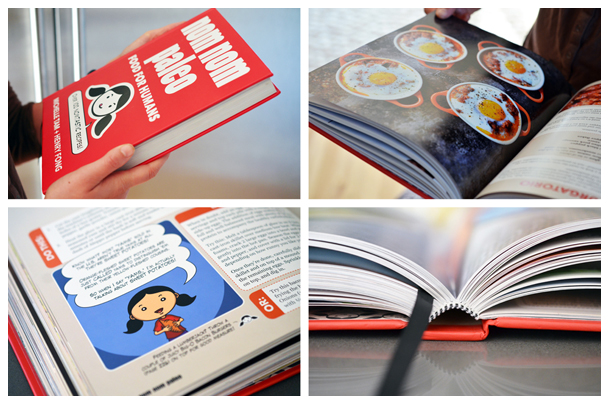 When & Where

Book Passage
51 Tamal Vista Blvd
Corte Madera, CA 94925


Friday, February 28, 2014 from 5:30 PM to 8:30 PM (PST)
Add to my calendar
Organizer
Chris Kresser, M.S., L.Ac is a globally recognized leader in the fields of ancestral health, Paleo nutrition, and functional and integrative medicine. He is the creator of ChrisKresser.com, one of the top 25 natural health sites in the world, and the author of the New York Times best seller, Your Personal Paleo Code (published in paperback in December 2014 as The Paleo Cure).
Chris's work is informed by his own experience recovering from a chronic, complex illness which began while he was traveling in Southeast Asia in his early 20s. After seeing more than twenty doctors around the world and spending thousands of dollars in an effort to diagnose and treat his condition, Chris decided to take his health into his own hands. Through extensive study and research, continual self-experimentation, and formal training in integrative medicine, he recovered from this debilitating illness and went on to share what he learned with others through his popular blog, podcast, and private practice.
Chris teaches and practices functional medicine, a personalized approach to health care that recognizes the biological uniqueness of each patient. In contrast to conventional care, which is almost entirely focused on suppressing symptoms, functional medicine eliminates symptoms by addressing the underlying cause of a problem. It is an evidence-based field of health care that views the body as an interconnected whole, and recognizes the importance of these connections in health and disease.
Chris lives in Berkeley, CA with his wife and daughter.