Description
Studying Medicine in the UK
A medical degree from a UK institution remains one of the most prestigious qualifications available and is one of the stand outs of the British educaton system. For this reason, amongst others, securing a place at any university whether that be Camridge, Bath, Imperial, Southampton, HYMS or Oxford is incredbly difficult.
It is vitally important that any student who wishes to be successfull in their application possess detailed knowledge of the process.
Crimson Education is holding a talk for both students and parents to attend. The following essential information shall be covered:
Picking the correct university

The application process in depth

Timeline for applying


The entrance exams

Interview preparation

Life as a medical student

Beyond the classroom - the foundation years
Following the presentation we shall hold an informal Q&A to answer all your questions. Joining me and a student at a top university for medicine who shall be on hand to answer any subject specific questions you may have.
I shall be there to talk about how Crimson works with their students to make the application process a little easier and provide the guidance necessary to put together a successfull application. We are able to support students in all aspects of the application process. Additionally, we can take a little weight off the areas that may not be all that strong and guide you as to how to strengthen the overall feel of the application profile in the eyes of the admissions tutors. Our network of support is comprised of many many people who have gone through the process and are now either students at medical school or early stage doctors. Any number of whom you are able to talk with and gain invaluable guidance into how to secure a place.
Seats are limited so reserve yours now!
Profile of featured speaker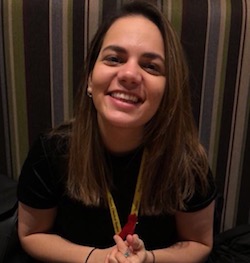 Marwah Salih | King's College London
Marwah is currently a 4th year medical student at King's College London. During her time at university, she has gained a lot of experience in supporting young, aspiring medics. From co-ordinating a mentoring scheme called InsideMed, to conducting interviews for a place at medical school, she understands how competitive it is to get into Medicine and how much work you need to put in. Having been through the process herself, she can provide support and answer to any questions you may have about studying Medicine in the UK.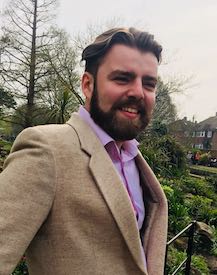 Matthew Roberts | University of St. Andrews
Matthew is a full-time MPhil student at the University of St. Andrews, researching the nature of consciousness and other topics within the philosophy of cognitive science. A recipient of awards for his writing, Matthew intends to go on to study at PhD level and eventually enter academia. He is currently working on a book aimed at naturalising the faculty of creativity. Matthew is an academic advisor with Crimson, assisting students and parents on the best route forward for maximising opportunities at University level. An expert on the admissions process, he helps mentor students to get into their dream university.