Description
Are you considering studying Medicine at top medical school in New Zealand or Australia?
We're inviting you to come along to our free information session. We'll provide you with insights, tips and hints into everything there is to know about applying for and attending Medical School in Auckland, Otago, and Australia.
There will also be an exciting talk about the career as a doctor from our guest speaker Dr Christopher Low, (Consultant Otolaryngology Head & Neck Surgery, Bay of Plenty DHB).
Delivered by current Medical school students, the presentation will include:
1. Why choosing a career in Medicine might be right for you
2. How to get into Med school in New Zealand
3. Information on applying to Australian Medical Schools
4. What is required to get accepted into Medicine (GPA, UMAT etc.)
5. Insider tips about the Auckland interview system (MMI).
6. Insights into the academic life of a Med student (Pre-clinical and clinical years).
7. Guest Speaker: Dr Christopher Low, ENT Surgeon, Bay of Plenty DHB - "I fell into Medicine, and swam"
8. Comprehensive and unique tips on successfully gaining admission into Med school delivered by recent top Med school entrants.
9. Common misconceptions about applying for and completing Medical school.
10. Q & A with Dr Low and our speakers from Auckland & Otago Medical Schools.
Featured Speaker:
Dr Christopher Low, MB ChB, MRCS, FRCS ORL-HNS
Dr Low gained his medical degree from Dundee University and completed ENT specialist training in Liverpool, United Kingdom. His special interests include Facial Plastic surgery, Thyroid & Parathyroid surgery, and Laryngology. He had organised the 67th NZ Society of Otolaryngology Head & Neck Surgical Conference, and numerous conference workshops/courses in relation to Surgical Airway, Facial Flaps and Ultrasound of Neck.
In October 2015, he was appointed ENT Consultant at TDHB. He is one of the Representatives of NZ Society of Otolaryngology Head & Neck Surgery and an Executive Committee member of Asia-Pacific Society of Thyroid Surgery.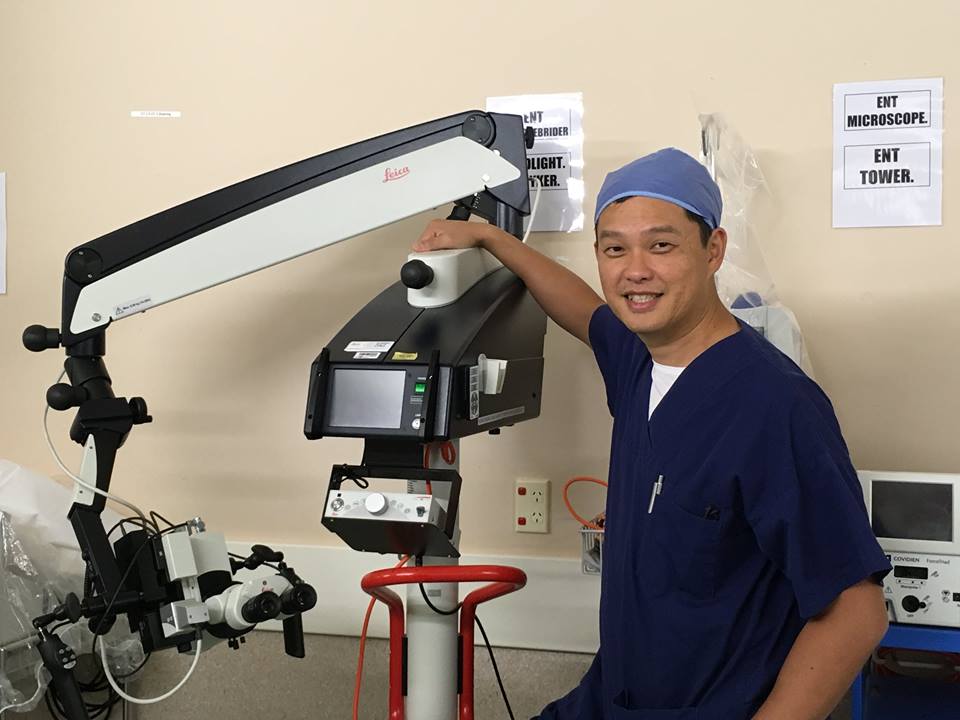 This is an event for the whole family, so we'd highly recommend both students and parents coming along together to make sure everyone has the same information.
Date: Saturday 24th of June 2017
Time: 3:00pm - 5:30pm
Location: Crowne Plaza, Auckland City
Cost: FREE
Make sure you "like" our facebook page at https://www.facebook.com/MedView/
If tickets have sold out and you would like to be put on the registration list for our next expo please contact Mark at m.bekhit@crimsoneducation.org