Description
Presented by JRLMA, Libro Credit Union & Cobalt Lawyers
Expert advice for your music business
Best practices you should follow
Panel style with Q & A and one-on-one session
Free to attend but you must register as seating is limited.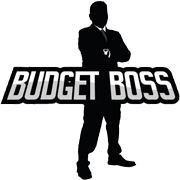 ---
Libro Credit Union
Libro Financial brings focus to
3 key financial components:
The power of setting your goals
Effective financial planning for a smooth road ahead
Paying yourself first – includes RRSP versus TFSA
Cobalt Lawyers - London's Boutique Firm for Working Musicians
What's at stake? - Your Artistic Integrity, Your Artistic Freedom and Your Reputation!
You make music, we make "lyrics". We only do artist – side representation.
(An introduction to who we are, what we do, and the process of how we collaborate to coach you through agreements)
When do you need our help?
(5 situations where you should call for help.)
(What can happen when you don't call for help.)
(Great internet free resources to help you understand law + music.)
(Free legal help and how it can, and can't, help you)
(Cobalt has an 'artist rate', fixed fee pricing, and are flexible to keep costs realistic and predictable.)
Free take-away. A handy list to help you 'get it in writing'.
Budget Boss
Joseph James Francis
Getting You Ready to Deal With CRA and Protecting Your Tools of The Trade

Taxes -

What You Can and Cannot Write off
(The importance of filing your taxes)
To Incorporate or Not to Incorporate?
(Pros and Cons of sole proprietorship and Incorporating)
Insurance for Individuals and Corporations
(Cost effective suggestions to protect your tools of the trade)
With music business warrior stories by Richard Gracious (Mountain of Wolves)
and Archie Gamble (Buffalo Brothers, Helix)
Richard Gracious:
Richard Gracious is the founder and owner of Forest City Records, a local record label designed to support and connect artist with local resources and encourage networking in the City. He guides talent with artist development, production & management of the creative process. He is the lead singer/songwriter for London Ontario's Mountain of Wolves a soul inspired Rock n' Roll band. He is also lead guitarist of London raised Wolf Saga an indigenous electro pop act. He has been playing in the local scene for a decade and has toured all across Canada. He has produced and recorded in multiple studios in Canada and is always looking to work with local talent!
Glen "Archie" Gamble:
Professional drummer from London, Ontario, Canada and is best known for his tenure in Helix. He has toured with many classic rock bands, in an opening and headlining capacity: Kiss, Alice Cooper, Vince Neil, Paul Rodgers, Robert Plant, as well as some younger bands: Sum 41, KAOS, The Trews, Finger 11 and more. As a member of Helix (1996–2005), Gamble played on several EMI/Capitol Records releases, as well as a live concert DVD put out by EMI International. In 1996, he joined the band on drums, adding some stability and taking on some of singer Brian Vollmer's workload such as road managing duties. Prior to this, Gamble played with Buffalo Brothers on Attic/Universal Music, almost cracking the Canadian Top 40 at #41. He played in the Buffalo Brothers with future Helix alumni Jeff "Stan" Fountain on bass, Dan Fawcett on guitar, and Shaun Sanders on guitar. In late 2004, he left Helix to drum for The Joys. Gamble was replaced in Helix by Brian Doerner. The Joys (formerly Popjoy) were signed to Koch Records Canada. On July 11, 2008 The Joys released the album Unfold nationally. Gamble left the band in July 2008. Presently, Gamble does session and side-man work, along with being the leader of the cruise ship band GAMBLE. He endorses Sabian cymbals, Headhunter drumsticks and Remo drumheads.