Description
Join us for an evening of networking with fellow business owners and an educational workshop. The Executives Club of New Jersey is an established business-owners networking group in Morris County. Our members are high-quality, successful business owners who attend our events to network and establish business relationships as well as educate each other on a variety of business topics.
A toothache or a dental infection can be a huge disruption to the workday. Every year, approximately one in six Americans miss work due to emergency dental care. This represents 164 million hours which negatively affects a worker's productivity.

Dr. Andrew Howard will discuss how routine preventive dental treatment can lead to healthier employees with less sick days. Then, he will review how the health of one's mouth is related to the overall health. He will explain the effects of dental health on various diseases and conditions including: heart disease, stroke, diabetes, Alzheimer's disease, low birth weight, and others.

How does gum disease contribute to these conditions and what effect do these conditions have on gum disease? What can we do to keep our mouths and bodies healthy?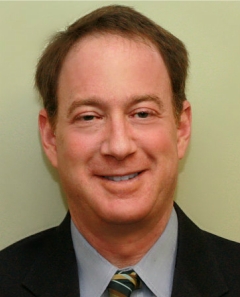 Dr. Andrew L. Howard received his B.A. in psychology from Muhlenberg College and his D.M.D from Temple University School of Dentistry. He completed a general practice residency at The Medical College of Pennsylvania. For over twenty-years, Dr. Howard has practiced family, cosmetic, and implant dentistry in Morristown, NJ. He is the former membership chairman for the Tri-County Dental Society, a member of the Apex Seminars Study Group, and an instructor at the Morris County School of Technology. He lectures regularly to community groups about the connections between oral health and systemic diseases as well as the challenges and solutions of aging and oral health.

Agenda:

6:00 – 7:00 Open Networking
7:00 - 7:15 Introductions
7:15 - 8:15 Topic Discussion
8:15 - 9:00 More networking, Feedback, any thoughts? any ideas?

See you all Wednesday .... bring a friend and don't be late