Event Information
Location
The Museum of Human Achievement
(address made available after RSVP is completed)
Austin, Texas 78702
Refund Policy
Refunds up to 1 day before event
Description
Present Company
passionately presents
YOUR MOTHER'S COPY OF THE KAMA SUTRA
by Kirk Lynn
directed by Alexandra Bassiakou Shaw
September 21 - October 15
at the Museum of Human Achievement
---
WHAT:
A regional premiere from celebrated local author and playwright Kirk Lynn. Part lucid dream and part power ballad, Your Mother's Copy of the Kama Sutra is a play about love. Love between lovers, love between friends, love between a parent and a child. It is about allowing yourself to truly see and be seen by someone. It is an uplifting tale of survival and the surrender that surrounds true intimacy.
WHERE:
The Museum of Human Achievement (MoHA), a sex-toy-factory-turned-arts-space in East Austin with a badass mission of providing radically affordable space for artists.
IMPORTANT: The Museum of Human Achievement does not maintain a public presence. Please DO NOT CALL OR EMAIL MoHA for reservations or directions. Venue location and instructions are in your registration email and are also emailed to you the day-of performance.
WHO:
Directed by Alexandra Bassiakou Shaw. Featuring the talents of Judd Farris, Amber Quick, Sophia Quiroga, Yamina Khouane, Blake Robbins, Nash Ferguson. Live music by Michael Ferstenfeld. Scenic Design by Amanda Perry. Lighting Design by Natalie George. Costume Design by Aaron Flynn. Media Design by Eliot Gray Fisher. Poster and Graphic Design by Sarah Presson. Stage Managed by Lindsay Scarbrough. Produced by Stephanie Carll and Anna Eisley and presented by Present Company.
AS ALWAYS...
Promoting the philosophy of Accessible Art, FREE RSVPs are available..
A suggested donation of $25 supports the artists and event.
Pay it forward for those who cannot afford, and everyone wins. Viva Accessible Art!
Burning questions?
Email info@presentcompanytheatre.com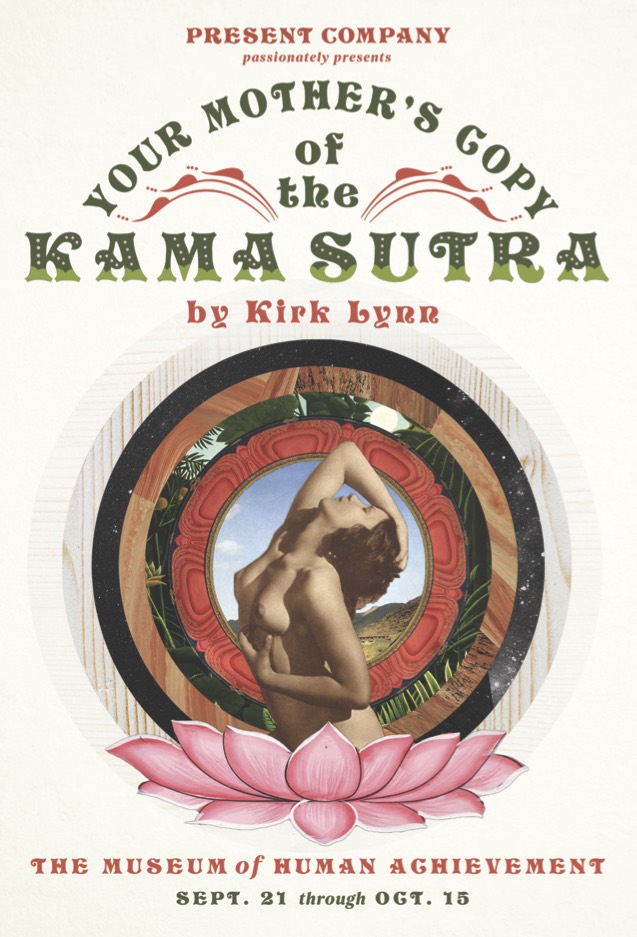 ABOUT THE PLAYWRIGHT
Kirk Lynn is a novelist and playwright living in Austin, TX with his wife, the poet Carrie Fountain, and their children, Olive and Judah. One of five artistic directors of Rude Mechs, Kirk is also an Associate Professor of Playwriting at the University of Texas at Austin.
ABOUT THE DIRECTOR
Alexandra Bassiakou Shaw is a Greek-American theatre artist who directs, writes, and performs new work. She is a company member and Managing Director with Rude Mechs theatre Collective in Austin, TX.
ABOUT PRESENT COMPANY

Present Company is a female-run theatre collective that produces accessible art. Present Company aims to ask something of an audience, to take a risk with an audience, to immerse an audience, to make theatre that is not in a theatre. Present Company looks to cross-pollinate with interdisciplinary collaborations. Present Company seeks to reframe and re-present known works in the hope that we all learn to reframe our perspectives.
Present Company wants to create an unrepeatable experience with you.
More info at
WWW. PRESENTCOMPANYTHEATRE.COM
~ ~ ~ ~ ~ ~ ~ ~ ~ ~ ~ ~
THANKS to YOU and...

The City of Austin Cultural Arts Division
The Austin Creative Alliance
The Rude Mechs
The Museum of Human Achievement
East Side Lumber & Decking
Enabler Llc
Eye Like Design
Motorblade Postering Service


*This play was supported by Rude Mechs as part of their Rude Fusion series.
**This project is supported in part by the Cultural Arts Division of the City of Austin Economic Development Department.
~ ~ ~ ~ ~ ~ ~ ~ ~
FAQs
Is there an age restriction?
For mature audiences only. We recommend a minimum age of 16, but you know your kids better than we do. Feel free to email us for more details.
NOTE: This play deals with provocative material and sexual themes.
*Sensitive individuals might be triggered.*
Where is the Museum of Human Achievement and can I park there?
Upon successful completion of your RSVP, the venue address and instructions will be emailed to you. You WILL NOT find the address on social media or in your GPS. Please DO NOT CALL OR EMAIL MoHA for addres or directions. And there is plenty of on-site parking. YAY.
What else do I need to know?
Dress for warm weather. MoHA is not climate-controlled. Show runs about 1:50 with one 10-minute intermission. Sold out shows will have a Wait List, sign up begins at 7:30.
How can I contact the organizer with any questions?
Email us: info@presentcompanytheatre.com.
Location
The Museum of Human Achievement
(address made available after RSVP is completed)
Austin, Texas 78702
Refund Policy
Refunds up to 1 day before event