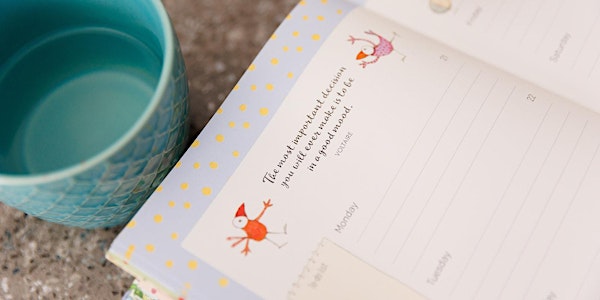 Your Mindset Reset
Practical, positive tips to set you up for success!
About this event
Join Rachelle Hawes (Founder, Your Happy Place) and Alana Swain (Co-Founder, Your Success Team) in these fortnightly webinars, designed to help you improve your mindset, happiness and success!
"The most important decision you will ever make is to be in a good mood" – Voltaire
Being in a positive state of mind can be easier said than done. So let's explore a collection of practical tips, tricks and strategies about mindset, each fortnight.
Rachelle is the founder of Your Happy Place Ltd and creator of the Positive Mindset Challenge and brings a wealth of knowledge and experience on improving mindset, happiness and success. For over ten years, Rachelle has studied and embodied extraordinary life lessons and invaluable tools from incredibly happy and successful people all around the world. These have had a profound effect on her mindset and her life. Now she devotes her time to sharing these, helping others learn the incredible tools used by millions of people all around the world.
Alana, co-founder of Your Success Team, has a passion for creating real positive change in people and business. The foundation of all the success we look for in life starts with the decision to work on ourselves, starting with our mindset. Alana has coached hundreds of people over the last decade to make sustainable progress - redefining success, across life - because business success doesn't occur in a vacuum.
Rachelle and Alana (together with their guests) bring you 20–30 minute conversations fortnightly. These will give you insights and practical steps you can use today, to help you feel good.
'When you are positive, you see opportunities instead of obstacles.' - Confucius
We look forward to seeing you online!
Share Kindness, Touch Hearts, Change Lives