Your Legacy - Estate and Charitable Gift Strategies(Bellevue)
Description
You are invited to a special event, Your Legacy - Estate and Charitable Gift Strategies, hosted by your Thrivent Member Network - Northwest Region.
Chris Andersen, President, InFaith Community Foundation, and local Financial Professional, Guy Ellison, will share ways you can maximize support to the heirs, charities, and causes that mean the most to you:
Learn strategies to wisely pass on money to heirs or charities;
Learn ways to save taxes, create an income and achieve your charitable goals;
Create a donor-advised fund to practice family philanthropy and support multiple charities with one gift; and
Be strategic in your giving for maximum charitable support and tax deductions.
Complimentary lunch and beverages will be served.
Guests can enjoy free access to all Bellevue Arts Museum galleries after the event.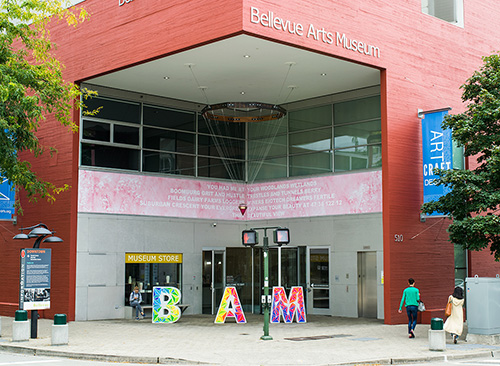 If you have any questions, please call the Thrivent Member Network - Northwest Region at 425-467-5167 or email tmn.northwest@thrivent.com.
No products or services will be sold. InFaith Community Foundation is a national charity with a mission to serve donors, spread joy and change lives and is independent of Thrivent Financial and its financial associates.
Charitable giving can result in significant tax, legal and financial consequences. InFaith Community Foundation, Thrivent Financial and its representatives and employees cannot provide legal, accounting, or tax advice or services. Work with your Thrivent Financial representative and, as appropriate, your attorney and tax professional for additional information.