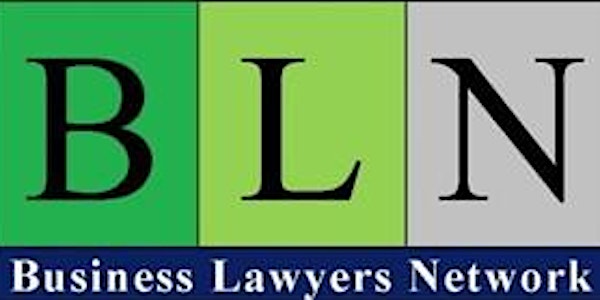 Your Lawyer's Professional Liability Policy and What Happens if You Get Sued
By Business Lawyers Network
Date and time
Tuesday, September 12, 2017 · 7:30 - 9am EDT
Location
Morse, Barnes-Brown & Pendleton, P.C. City Point 230 Third Avenue, 4th Floor Waltham, MA 02451
Description
Learn about your legal malpractice insurance plan, the scope of protection, and insurance defense and coverage issues in a claim or lawsuit.
• Dissecting a Lawyer's Professional Liability Insurance Policy, including whether what is written in the annual application matters, the declarations page, who and what is covered, and the optimal limits and deductibles.
• Insurance issues that may arise when there is a claim against you, including the duties of the insurer and insured, declinations to defend or a defense under a "reservation of rights," and settlement.
• Simple risk management techniques to avoid malpractice claims.
Speakers:
Attorney Nina Kallen, a member of the Business Lawyers Network, is a solo practitioner in MA who specializes in insurance coverage and bad faith litigation. She also drafts dispositive motions and appellate briefs on a subcontract basis for other attorneys in all areas of civil litigation. Attorney Kallen is a graduate of Northeastern University School of Law and Yale University. Attorney Kallen authors an award‐winning blog, Insurance Coverage Law in Massachusetts, http://insurancecoveragemassachusetts.blogspot.com. You can learn more about Attorney Kallen at her website, www.kallenlawyer.com.
John Torvi is the Vice President of Marketing & Sales at the Herbert H. Landy Insurance Agency of Needham, MA. John has been in the insurance industry, focusing on the needs of business owners, for almost 25 years. He is a frequent speaker and contributor to professional journals and conferences for the legal industries. The Landy Agency is a national leader in providing professional insurance services for attorneys, real estate professionals and accountants. John can be reached at 781‐292‐5417 or johnt@landy.com. Or visit www.landy.com for more information.
About the organizer
Business Lawyers Network (BLN) is comprised of lawyers concentrating in complementary disciplines such as corporate, securities, commercial contracts, government contracts, secured lending, taxes, litigation, import/export, immigration, real estate, environmental, patents, trademarks, licensing, etc. Non-lawyer business professionals are also welcome, but the topic and focus of discussion will be on lawyers and the legal profession.