Event Information
Refund Policy
Refunds up to 1 day before event
Description
Special Invitation to meet Ginger Carter, Friday, November 10,2017 7:00 start with a meet and greet starting at 6:30 Hilton Garden Inn Owings Mills Maryland
Click Here to download fliers-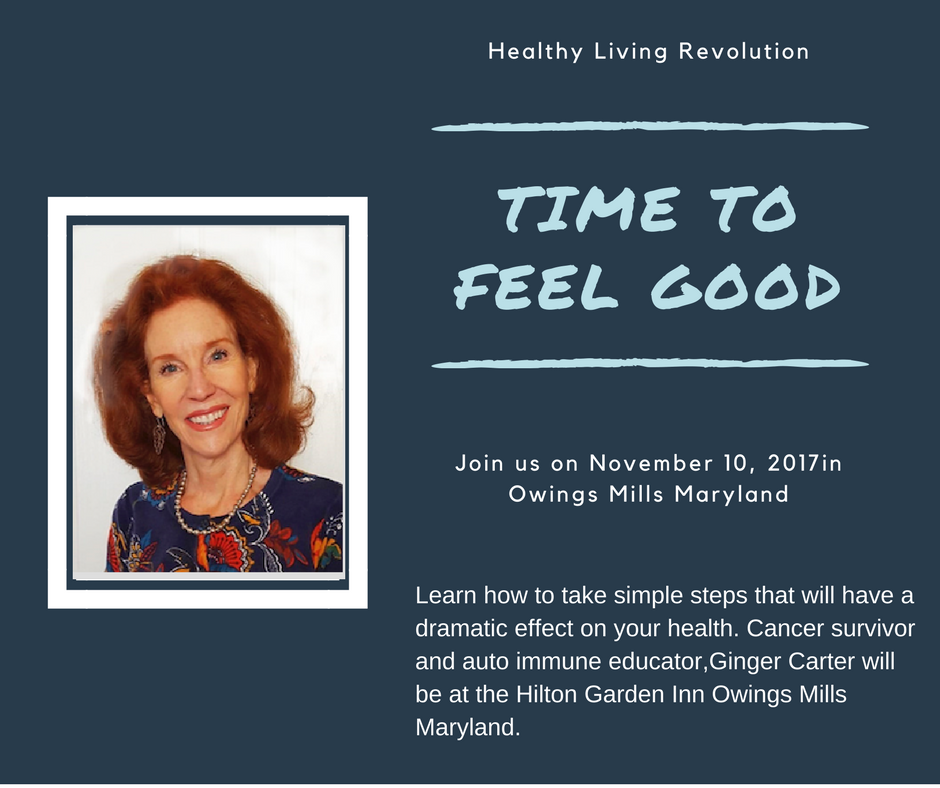 Please join us for a special evening of inspiration and education.
Ginger is a Nutritionist in private practice in Tucson. Being diagnosed with 3 auto-immune diseases (1 of them cancer), has given her tremendous insight into the significant benefits of good nutrition. She is a national speaker for the Heart Association, Cancer Society and other Health Organizations.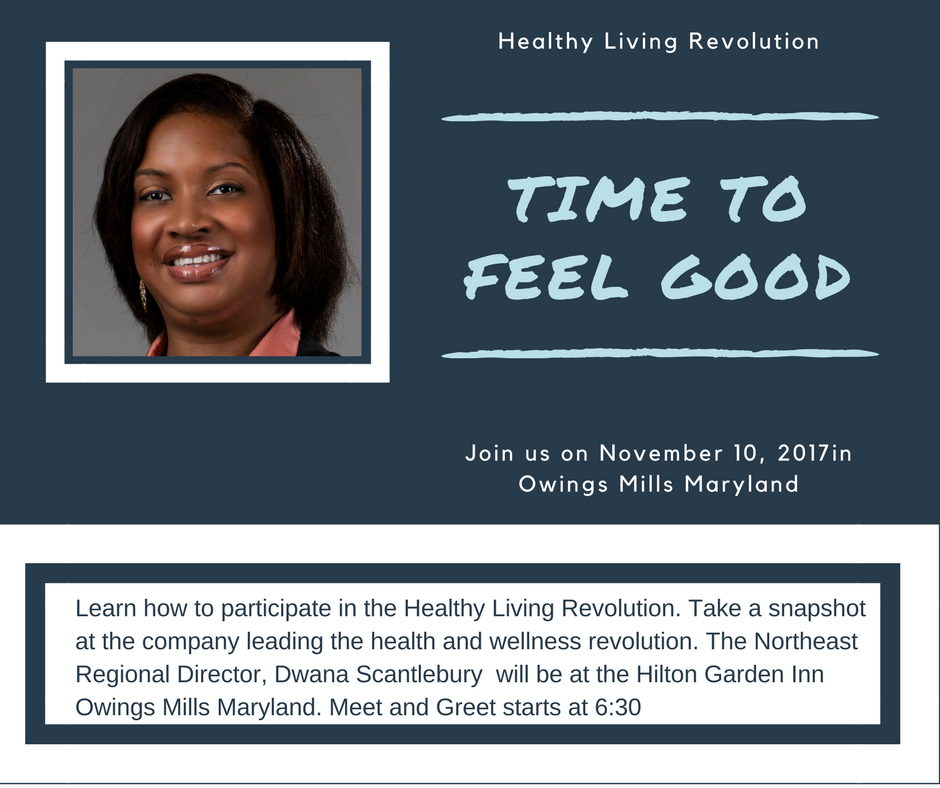 Seats are limited so registration is required.
"Inspiring Healthy Living Around The World."
Juice PLUS+ is more than just the next best thing to fruit and vegetables: Juice PLUS+ is the way to a new life in which you will feel better and more at ease with yourself. This lifestyle change has now been established for over 20 years.
In 1993, the foundations of the company as we know it today were laid down. This was the introduction of Juice PLUS+. Since then, the Juice PLUS+ Company has continued to develop and expand it's range of products.
What started as a small direct sales business, has now become a successful, global company that helps people live a better life in more than 20 countries. Our common goal grows from his enthusiasm to inspire people to lead a healthier and better life all over the world!
As the Juice Plus+ company thrives, our Core Beliefs continue to set the tone for our success. We stand on the following principals:
LONGEVITY: Since our founding, we have focused on being good stewards of the long-term well-being of our customers, our representatives, our employees, and our partners.
AUTHENTICITY: It's in our DNA to say what we do and do what we say in all our relationships.
QUALITY: We strive to deliver premium and sustainable products and services for our customers and our employees.
COMMUNITY: Healthy living takes more than a healthy body; it takes a community of like-minded friends with a common purpose. We call this the Juice Plus+ Family. To do our part for those in need, we give back through the Juice Plus+ Foundation.
SIMPLICITY: We try to make everything as simple as possible — from maintaining good nutrition to running a strong business.
BEING APPROACHABLE: We openly share our Core Beliefs and welcome feedback on our mission, products, services and our company.
We have always put people at the centre of our business and today, the Juice PLUS+ Company is at the forefront of the health and wellness industry. It is one of the most important markets of the 21st century which you can be a part of it. Learn more about our Juice PLUS+ Franchise business model!

Date and Time
Location
Refund Policy
Refunds up to 1 day before event