Sales Have Ended
Registrations are closed
Thank you for your interest in the US & UK University Seminar and Application Process. Join the Facebook Event page to stay up-to-date with any news: https://www.facebook.com/events/1976656009281420/ We look forward to meeting you at the event. Please send any questions to info@crimsoneducation.org. Regards, The Crimson Team
Sales Have Ended
Registrations are closed
Thank you for your interest in the US & UK University Seminar and Application Process. Join the Facebook Event page to stay up-to-date with any news: https://www.facebook.com/events/1976656009281420/ We look forward to meeting you at the event. Please send any questions to info@crimsoneducation.org. Regards, The Crimson Team
Description
The tech innovation hub of Silicon Valley, the global construction boom and the digital revolution are pushing demand for STEM (Science, Technology, Engineering and Mathematics) skills like never before.
Computer scientists, data analysts, app developers, coders, mechanical and civil engineers - these are the jobs of the future, not to mention doing your own thing as a STEM entrepreneur!
But how do you turn your passion for STEM classes at school into a career you'll love?
Come to 'Your Future in STEM - Uni and Career Pathways' where we will help you find the answers you're looking for while covering these four key topics:
The future of STEM
The most sought after skills in STEM
What you can be doing right now to further your passion and skill-set for STEM
The universities from around the world that can help you unleash your potential!
This event is tailored for students in Year 9-11 although we welcome interested students from all year levels as well as teachers and parents!
Speaker 1 - Young STEM Innovator and high school student - Macinley Butson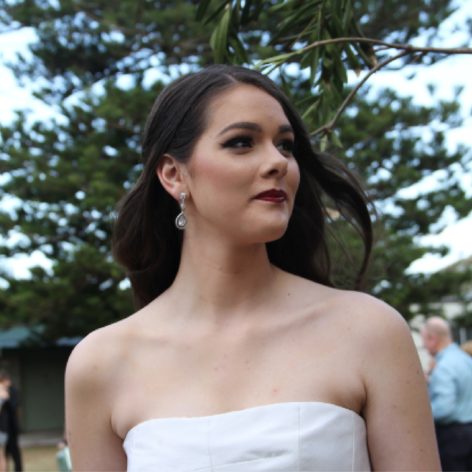 Macinley Butson, a 16 year old inventor from Mangerton NSW , this year became the first ever Australian to win 1st place in the world at the INTEL International Science and Engineering fair in its 67 year history. The Intel International Science and Engineering Fair (ISEF) is the largest pre-college scientific research event in the world, and is considered the Olympics for science.

Over the past 5 years, she has become an inspirational role model for young Australians, empowering them to achieve greatness by working in the field of science and engineering and showing others that they can create and give back to the community.
Macinley has also been a great representative to the community both locally and nationally. Macinley has been the Wollongong Young Citizen of the year and has been a role model for youth in the Illawarra Region.
Speaker 2 - Neuroscientist turned tech CEO - Andrea Myles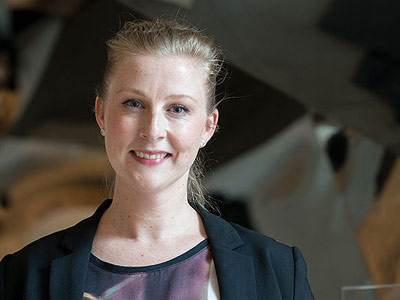 Andrea Myles loves China. Since travelling there as a young backpacker on her first ever adventure overseas, she's been hooked on learning as much as she can about this fascinating country.
Driven by her passion, a slight frustration of the transactional nature of the Australia-China relationship & her impatience for positive change, she co-founded the highly-successful China Australia Millennial Project to connect leading talent in both nations via a world first incubator & social change program & is its inaugural CEO.

In 2014 she was named one of Australia's 100 Most Influential Women by Westpac & the Australian Financial Review. In 2015 Andrea won a UTS Alumni Award for Excellence & was a finalist in the Emerging Entrepreneur category of the NAB Leadership Awards. She has also been nominated by Australia's Former Foreign Minister Professor Bob Carr for a 2015 Telstra Business Women's Award.

Andrea currently sits on the City of Sydney Chinese New Year Advisory Panel & the UTS Faculty of Arts & Social Sciences Industry Advisory Board.
She holds a BSc in Neuroscience from the University of Sydney & is a fellow of the School for Social Entrepreneurs & the Sydney Leadership Program. She also co-founded the Sydney Roller Derby League.
Speaker 3 - Biomedical Engineering student and entrepreneur - Celso Milne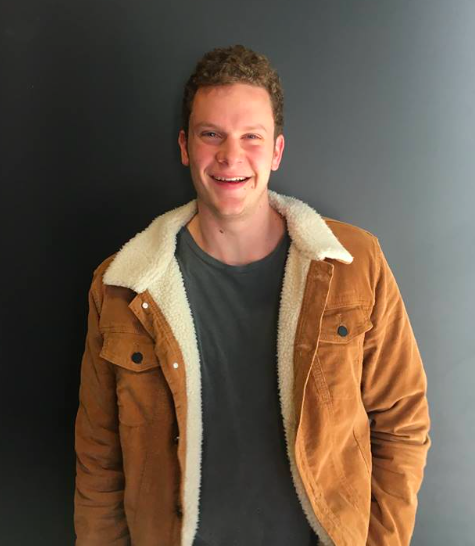 Celso is a 20 year old biomedical engineer from Sydney, Australia, who this year established the nation's first college-led startup incubator, Androvation. He's built an early career as a data scientist and entrepreneur with his company, 8BY8, building predictive models for commercial optimisation and process management.
Graduating in 2015 from Sydney Grammar School, and currently at USYD with a High Distinction Average Mark in Biomedical Engineering and Computer Science, Celso is no stranger to STEM. He spends the vast majority of his time looking for ways to build new, science based solutions to real world problems, a skill which has seen him work as one of the youngest scientists in history at the Heart Research Institute.
Celso is the Head of Community Service at his Sydney residential college, St Andrew's, and a passionate supporter of the Sydney Children's Hospital Foundation. He is also an avid rock climber and rower and plays three musical instruments. In 2018 he will be travelling to the UK to study at Imperial College, London, on exchange for the year.
Join the Facebook Event Page to stay up to date with details of the event.
Does your school have a promo code to secure free tickets? If not, e-mail us with the name of your school and the event title to info@crimsoneducation.org.
Crimson Education is a partner of UNICEF.