Description
The tech innovation hub of Silicon Valley, the global construction boom and the digital revolution are pushing demand for STEM (Science, Technology, Engineering and Mathematics) skills like never before.
Computer scientists, data analysts, app developers, coders, mechanical and civil engineers - these are the jobs of the future, not to mention doing your own thing as a STEM entrepreneur!
But how do you turn your passion for STEM classes at school into a career you'll love?
Come to 'Your Future in STEM - Uni and Career Pathways' where we will help you find the answers you're looking for while covering these four key topics:
The future of STEM
The most sought after skills in STEM
What you can be doing right now to further your passion and skill-set for STEM
The universities from around the world that can help you unleash your potential!
This event is tailored for students in Year 9-11 although we welcome interested students from all year levels as well as teachers and parents!
Our first speakers are Mai Nguyen and Laura Summers from Code Like a Girl!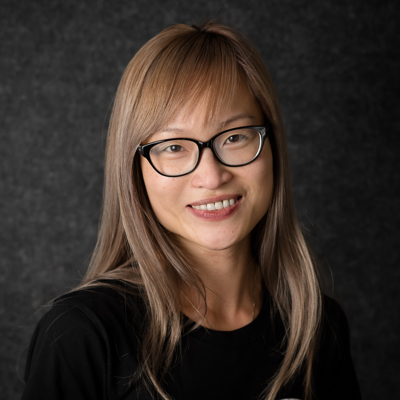 Mai is a fun-loving and highly motivated individual. Currently, she works at Carsales as a Software Developer. She loves coding. She loves it when an idea turns into a workable program from just a few lines of code. She thinks everyone should learn to code since it's so fun.
Her passion is helping girls and women find excitement in coding. That's why she joined Code Like a Girl as their Industry Workshop Lead. If you want to know more about coding, but don't know where to start, reach out to Mai on LinkedIn: https://au.linkedin.com/in/mai-isthebest
Laura Summers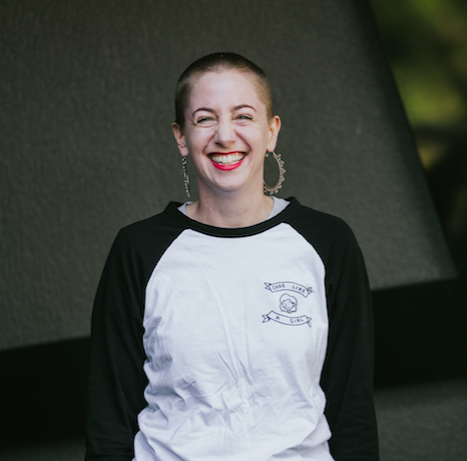 Laura is a user experience researcher, designer & front-end developer who works with startups to build meaningful products. She is a lateral thinker who thrives on visual problem solving and presenting complex data in an approachable format. Asking questions, unpacking assumptions and trying to get to the bottom of things are some of her favourite activities - supported by the business methodologies all the cool kids are using, such as Lean, Agile and Design Thinking.
A regular co-host on Byte into It, a computer news, tech talk and chat program on Melbourne's RRR radio, Laura love getting to chat to my web heroes under the guise of pretending to be a journalist. She is a passionate advocate for improving diversity in technology and ensuring our workplaces are welcoming and inclusive.
Hard problems are hard, but fear won't get us there faster - so take time to think, reflect, and consider problems deeply.
Our second speaker is Ruwan Devasurendra from Robogals!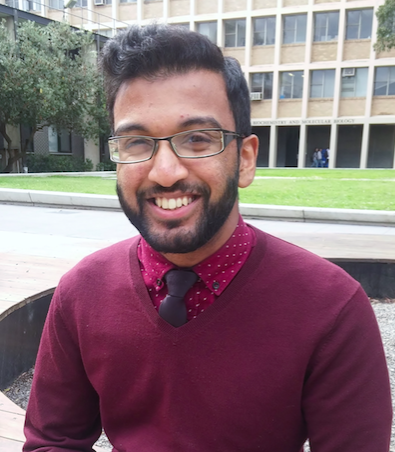 Ruwan is the Project Director for Robogals Asia Pacific, an international non-profit that holds engineering outreach initiatives in schools. One such initiative is the Science Challenge, a national competition for girls aged 5 to 15 that encourages students to submit a 4-minute explanation of a scientific concept or project.
Ruwan joined Robogals as a Schools Manager in 2012, where he coordinated the teaching of robotics workshops across Melbourne for three years.
In 2016, he completed his Masters in Engineering (Biomedical), and in 2017 began contributing to the writing of curricula for STEM subjects.
Our final speakers are members of Team Hyperdrive!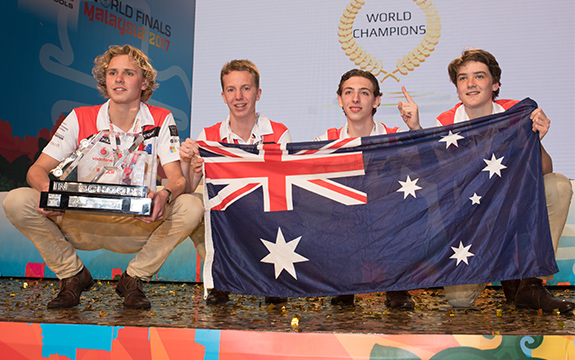 Hyperdrive are the 2017 F1 in Schools World Champions. F1 in Schools is the world's largest school based STEM competition and initiative involving nine million students and more than 20,000 schools from 44 countries. Team manager Hugh Bowman and head engineer Kyle Winkler from Trinity Grammar School will be joined by their mentor currently studying at university, Charlie Todhunter.
The three will discuss their experience involved with STEM and Formula 1, the engineering technologies of Formula 1 being implemented into everyday life and the importance of project based learning as well as the benefits having a mentor.
Join the Facebook event page to keep up-to-date with any event news and for STEM resources.
Does your school have a promo code to secure free tickets? If not, e-mail us with the name of your school and the event title to info@crimsoneducation.org.
See you there!