Description
Welcome to 2018! For the first time, you witnessed history when the Dow Jones broke 25,000.
What is the impact on your financial future?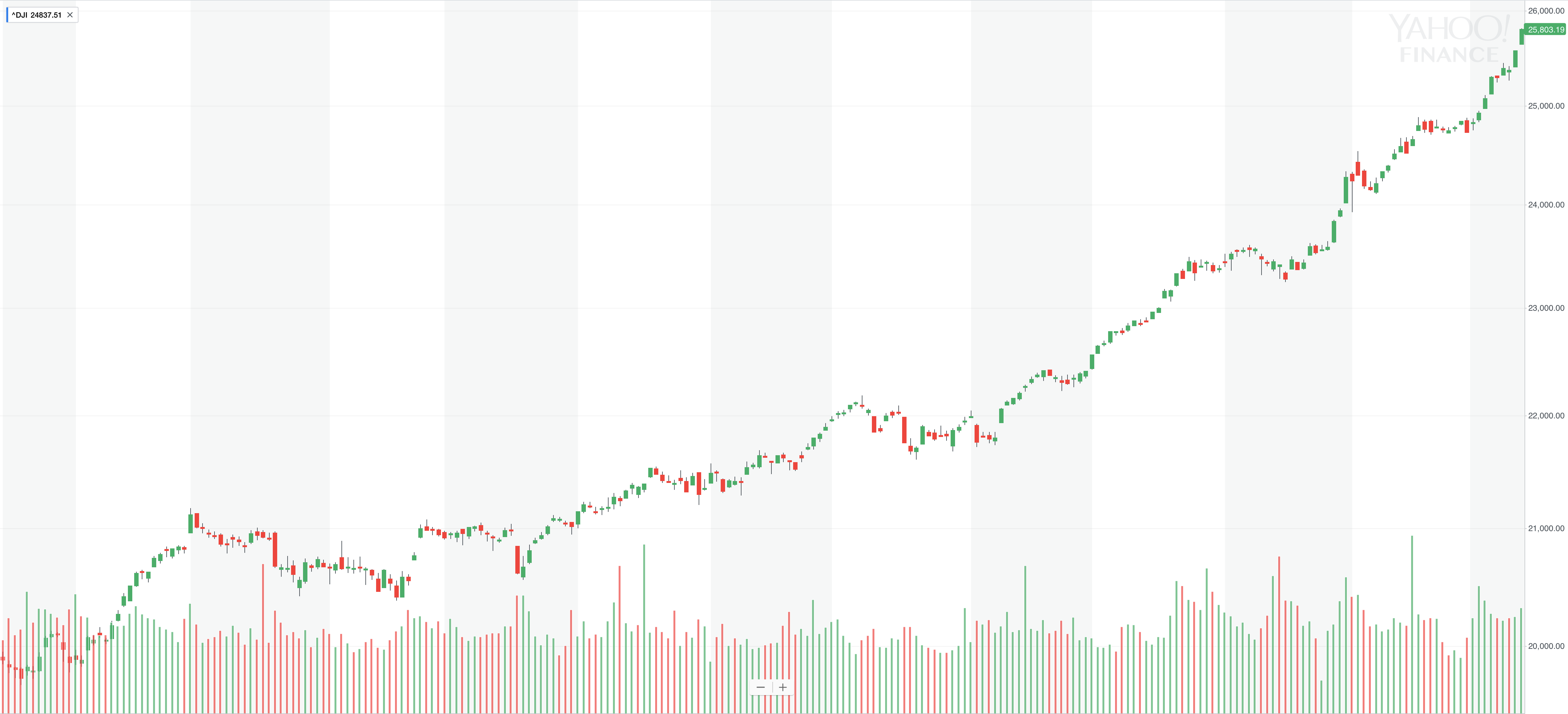 This 3-hour workshop will give you insights into the stock market and will show you how to benefit financially. We will cover the following five topics to help you draw up an action plan to build your 2018 New Year's resolution.
1. Record high stock market with "something" that has never happened before in its 121-year history
→ It's what the stock market is telling you.

2. Finding "hidden stocks" using artificial intelligence to screen over 13,000 publicly traded companies
→ It's who you know that matter.
3. Connecting "the dots" with behavioral finance to uncover catalysts and events
→ It's why you invest that stock.

4. Outperforming the best of value investing (fundamental analysis) and technical analysis
→ It's how you stand on the shoulders of giants.

5. Investing in your financial future and your future generations
→ It's time for you to take action!

Your host for this workshop is the CEO of Spiking, Clemen Chiang. He has been investing in the stock market for over 15 years. He realizes that the average person is constantly lagging behind in the flow of market information and therefore trades at a disadvantage to the big players in the stock market. His passion is to help you recalibrate your thinking about investing and to prepare you for your financial future.

Registration on first come first served basis.

Seats are limited.

~~~~~~~~ ~~~~~~~~ ~~~~~~~~
When and Where?
25th of January 2018 from 7 PM to 10 PM
79 Ayer Rajah Crescent
#01-13 Action Community for Entrepreneurship (ACE)
JTC Launchpad
(Green Color building facing Fusionopolis and one-north MRT exit A)