Description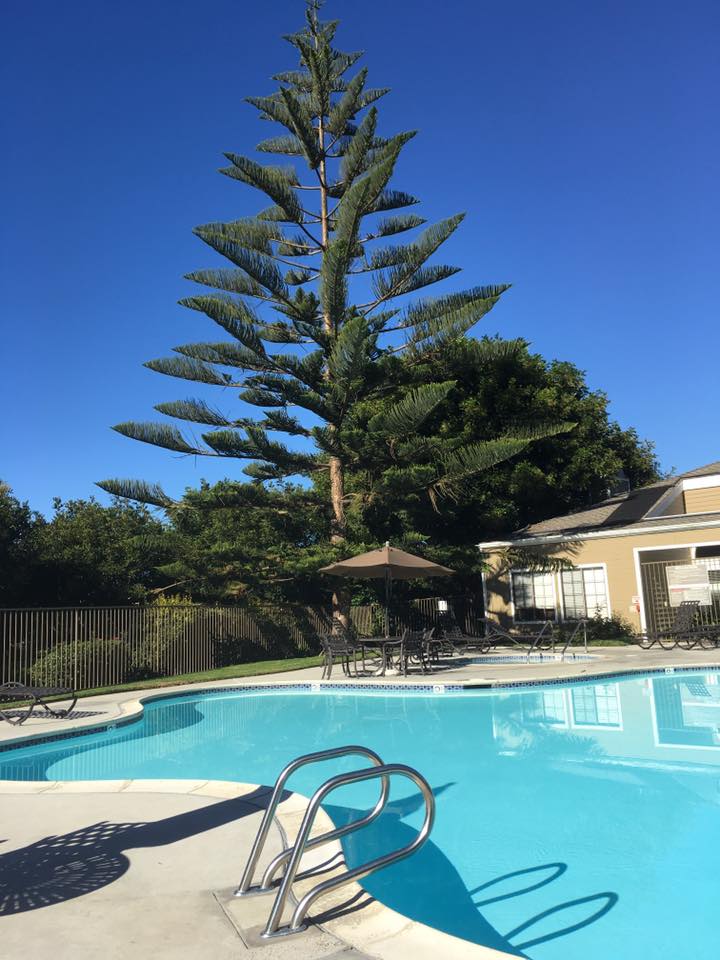 GROUP COACHING SERIES - Every 3rd Saturday - Jan-May 2018
Women who are ready for personal transformation are invited to this Saturday afternoon, Group Coaching series with Teresa Ann Foxworthy. Five Saturdays from January to May 2018, we'll meet every third Saturday afternoon, to share space with one another as we refresh our spirits. The feminine soul needs time with other women, to rejuvenate her vision & sense of personal well-being.
Today our world is waking up and Honoring the Feminine in new and empowering ways! This series will help you identify the ways in which you most need support, in order to fulfill your full potential as a radiant, integrated woman! So often, women feel they need to "armor up" in order to "stay safe" as they walk their path in Life. But the experience of one's Radiant Feminine S'elf is such a powerful treasure in this world.
During this afternoon series at a private residence in Carlsbad, CA, USA, we will explore safe space to dissolve our armor and rejuvenate -- body, mind, heart, & soul!

We will meditate, dance, do breath work, experience nurturing, work on chakra balancing, voice work, and recognize how to navigte forward in our lives. As we celebrate our lives, we dive into our inner landscapes & cultivate our deepest knowing. We do this to explore the infinite possibilities for our leading edge leadership!
Women, it is time to step deeper into your empowered leadership and receive the support you need for your cause. This series is an intimate gathering of women who want to focus on well-being, work-life balance, community building, and personal empowerment. Being a radiant woman means taking care of yourself, goal management, communication & negotiation skills, and plenty of time to relax into your feminine wisdom. We provide a beautiful, ocean view location, equipped with a heated pool & spacious jacuzzi, and a friendly dynamic, to meditate, soak in thermal waters, swim, and balance our chakras to let our Light shine!
Your Feminine Radiance happens as you deepen your feminine presence. Heal your shadow wounds. To do this, you need space & time in a supportive environment which fosters your organic evolution and rejuvenation. Teresa Foxworthy has been coaching & facilitating for over 20 years, helping women from every background with their empowerment, leadership, relationships, spiritual development & personal wellness skills. Back in San Diego County, after a decade teaching around the country, Teresa is super excited to hold space for a group of women who are ready for their rejuvenation. This beautiful venue is a great spot to relax, clear your energy, & dissolve back into Your Feminine Radiance.









IMPORTANT NOTES:
1) There are steep steps to go up and down for one portion of the workshop.
2) Parking is on Shore Crest Rd, in the designated GUEST parking only!
3) Bring bathing suit, sunscreen & towel for the hydrotherapy portion of this event.
4) There will only be light refreshments, no meals or major food.
5) Yes, you can pay when you arrive but you must RSVP via MermaidTribe@Gmail.com
6) Our scholarships have all been allotted - Maximus Attendence is 12 Women.
7) Wear comfortable clothing to sit, stand, lay down, and more about.
8) When you get to 932, use the left door, with the LIVE HAPPY doormat in front.
9) No recording or photography or video of any kind. Handwritten notes only.
10) BY PURCHASING THIS TICKET, you agree to accpet total responsibility for your personal safety & well-being at all times.
12) PARKING: Please park in GUEST parking spaces ONLY. They are clearly marked.
FAQs
Q: How do I register for this event?
A: In addition to purchasing your ticket(s), please complete this registration form. Once we receive everyone's form, we send out directions in an email, using the email you provide.
Q: Are there ID or minimum age requirements to enter the event?
A. This event is designed for women ~ ages 25-65
Q. What are my transportation/parking options for getting to and from the event?
A. Your are responsible for your own transportation. Parking in GUEST spaces only; directions given once you've bought available tickets. Event is short, 1 block walk from there, down a small hill.
Q. What can I bring into the event?
A. Water, bathing suit, sunscreen, towel, but no photographic or recording devices, neither audio nor video.
Q. How can I contact the organizer with any questions?
A. Call/Text: 415 301 1767
Q. What's the refund policy?
A. No refunds.
Q. Does Teresa accept private coaching clients?
A. Yes! Teresa currently has a couple opening for coaching-by-phone clients, as well as in-person sessions. She also offers Private Intensives, which provide up to 6 hours a day of coaching for as many as 5-consecutive days. Intensives are recommended for women who ware experiencing major transitions or life crises.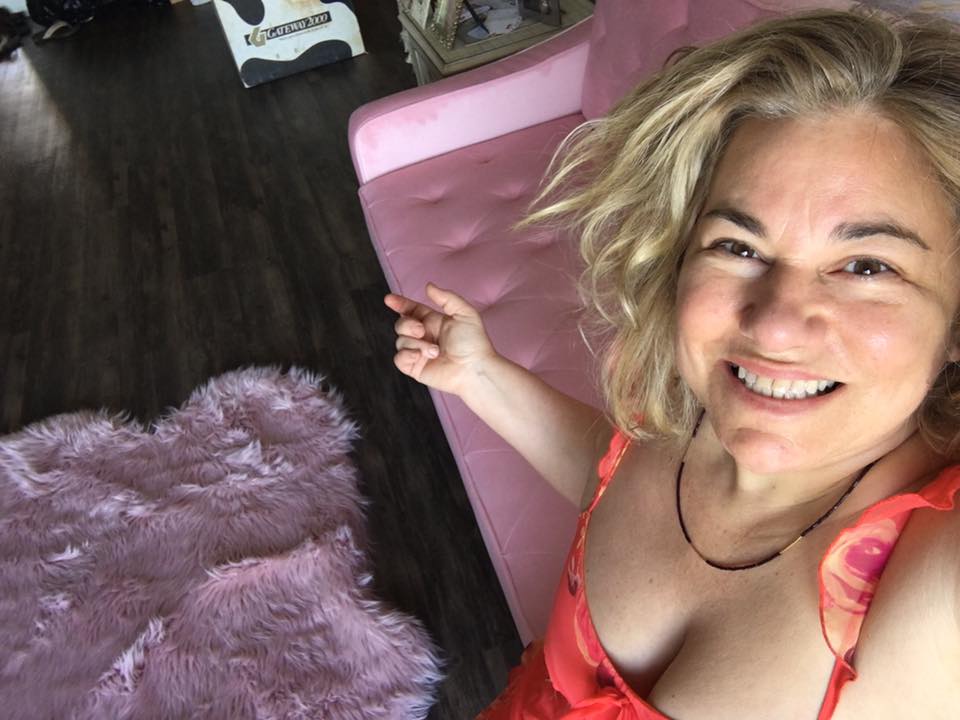 MORE ABOUT TERESA:
Teresa has taught women's groups at Seaside Community church in Encinitas, led groups of Spiritual Singles from the beautiful Spirit Rock Meditation Center in Marin County, taught Creative Self-Expression classes at a community center and led a dance troupe in Montpellier, France. She has been chosen numerous times for keynote speaker at the SF Bay Area Singles Conventions. She has been a Pain Relief Counselor, Executive Life Coach, and Yoga Teacher for decades now, beginning from the time when she began teaching yoga at age 17. And yes, she performed Brazilian Dance for Super Bowl Halftime, many moons ago, as well as worked with Grammy-winning producers, musicians, and A-List Film Directors. Being creative is her "fountain of youth"!
For appointments or more information:
Tel: + 1 ( 415 ) 2 8 9 - 2 2 1 3
Website: http://YourFeminineRadiance.com
Organizer of YOUR FEMININE RADIANCE ~ Group Coaching for Women
YOUR FEMININE RADIANCE is a coaching program which includes live events as well as counseling by phone. Weekly sessions make all the difference. These workshops, classes, and retreats will rejuvenate your body, mind, heart, and soul. Guided by a professional Life Coach for women, you can move at your own pace and discover the skills to navigate your life with more grace & dignity. Reflect on your personal development and relationship goals for best results. Slow down and tune into the Universal Flow.
MEET YOUR WOMEN'S COACH
Teresa has been a Women's Empowerment Coach for over 20 years. She offers coaching by phone, as well as live retreats and workshops, to help you cultivate that glow from within. With proper self-care, attending to your well-being, you can rejuvenate and take your life to the next level. Accessing soul-level wisdom is a key part of this process. Teresa is on a mission to help you  discover your path of grace and confidence, helping with topics such as well-being, relationships, spiritual development and leadership. She sponsors events in San Francisco, Maui, the Mid-Atlantic, San Diego, and soon, Bali, France, and beyond.
At an early age, Teresa began a journey of spiritual awakening. Eventually she discovered the processes which she now teaches for wellness, relationship success, and personal evolution. Overcoming a work-related injury has been one of her major triumphs, when she learned healing from the inside out. The process of personal empowerment and self-mastery is multi-faceted, so Teresa encourages you to pace yourself and be patient with the unfolding. In addition to life experience, Teresa has a Bachelor's degree in Self-Expression and Liberal Arts. She has enjoyed studying with many, many, internationally-acclaimed teachers.
TESTIMONIALS
Read testimonials from clients ~
"After working with you for only two months, I'm now signing up my psychiatrist wife & two children who are doctors too! This is very good work. You are my guru."
– RS, Physician, Washington, DC 
"Teresa, in one afternoon, you pulled me through a slump and got me back on top of my game! Thank you for your insight and support. You are impressive. I definitely recommend your professional services."
– TL, CEO, XDeep.com, London, UK
"Teresa, it's only been six months working with you, and I am engaged to be married! I could never have done this without your insight and support. You are amazing. The invitation to our wedding will be arriving soon, I want you to be there."
– SH, Psychiatrist, Napa, CA
"Teresa is not licensed, but I feel she's the best therapist I've ever worked with. As a therapist myself, for the past 25 years, I am very impressed with her grasp of human nature and personal transformation techniques. I've reached a new level of self-awareness with her help and recognize a much deeper potential for my life."
– Mikial, MFCC Therapist, San Diego
"Thanks to your insightful program, I have reached my goals in spirituality and am enjoying a quality of life that I never thought I could. It has made a huge impact in my love relationship."
– PS, Senior Executive, Credit Suisse, Basel, Switzerland
"You really helped me during my pregnancy. Your gentle manner helped me relax and get in touch with the challenges I had and as a result, I have been enjoying a wonderful family life. My husband and I have now another baby and our family is complete. We are very happy together!"
-LE, Homemaker, Virginia Beach, VA
 "Teresa, you did the work that other psychologists and marriage counselors have failed to do for the past eight years. I now have a completely different understanding of my ex-wife, and this is helping my relationship with her, as well as our children. I can't wait for you to help others like you have helped me. Men need this work."
– WS, VP Marketing, Hewlett Packard, Palo Alto, CA
"The wealth of information you provided was so useful. Very professional and insightful! We are very pleased and look forward to having you back for more consultations."
– JL, Lead Designer, Sun Microsystems, Redwood City, CA
"Teresa, your consultation was so professional. The 70-page report that you submitted was a book in itself. I now have a veritable reference manual for my medical office. My staff enjoys the improvements that you suggested. You know so much, you have so much to offer, I hope that more and more people learn about your talents and benefit from them."
– SC, Director, Tamalpais Pain Clinic, Corte Madera, CA
"Teresa, you really helped me. Your holistic approach to personal growth and well-being is very refreshing. You are open-minded, dedicated, and a very interesting person. Thank you for helping me on my journey to personal empowerment, wellness, and fruitful relationships. I'm now happily married."
JM, Business Development Consultant, Denver, CO
"Teresa, you saved me. Feng Shui is an amazing. I really needed helping re-organizing my space to clear the clutter. After you feng shui'd my space, I was able to immediately better focus my attention and develop new clients. I was expanding at such a fast rate, that your organizational skills really made a big difference in me coordinating complex efforts in a key directions. You're great!"
– GW, Corporate Trainer, Byron Bay, Australia
"We were losing thousands and you pointed out simple remedies that were as elegant as they were effective."
– C & ML, Alternative Energy Researchers, Greenbrae, CA
"I hated to admit just how right you were, but I'm so grateful now because I am much happier as a result of following your advice. I was skeptical, but you have dissolved every doubt from my mind. Thank you."
– FE, Travel Sales, San Anselmo, CA
"Every suggestion you made was implemented, and now our home is a veritable center for rejuvenation.  What a difference you have made in my home. Everyone who comes here comments on how more enjoyable it is to relax here. Business is picking up and my relationships have dramatically improved."
– MW, TV Producer/Cannes Award-Winning Filmmaker, Encinitas, CA
"How can I thank you! I was living in the basement and my tenants were walking all over me, literally & figuratively. You restored my dignity. And the space clearing & house blessing have begun a new chapter. I doubled my money in the stock market that first week. You relocated me to my success location in my home.  I had never thought of using that room as my bedroom.  Now I am more in control of my affairs and don't let the tenants boss me around anymore.  My health has improved as well.  Your knowledge of feng shui is superior to any other consultant that I have tried."
– WV, Astrophysicist, San Rafael, CA
"Whatever you say, I've learned that you've got a special kind of insight into these things. Everything you said to do, I did, and it worked! Thank you so much, you have really given such a wonderful aura to this space, the clients are all acknowledging the improvements, as is the staff."
– MM, Director, Fitness for Living, San Rafael, CA
"This property seemed dramatically transformed into a true sanctuary once the changes you recommended were implemented, Teresa. You have a finesse that allows the most beautiful grace to permeate. I love your sense of design as well as your vast body of feng shui information."
– AF, Director, Sanctuary, San Marcos, CA
"Wow, you are really amazing! I learned so much from you. These sessions are making such a difference in my personal & professional life. You're right, weekly sessions make all the difference."
– ML, Business Owner, Ruxton, MD
"Let's set up a weekly time when you can do feng shui life coaching. Every time we session, I feel stronger about my life & choices. The Chinese are known for their wisdom for good reason, and you're known for your skills for good reason, too!"
– JR, Randolph & Associates, Berkeley, CA
"You have helped me so much. Thank you."
– GV, Contractor, Peru
"I love how you made this so simple and yet so personal."
– KT, Homemaker, Fairfield, CA
"Every time you give me a consultation, and I implement the changes, I see results almost immediately. Feng Shui is really amazing. And you're amazing."
– LM, Homemaker, Mountain View, CA
"Teresa, you did a most comprehensive consultation. First class professionalism, giving me more options than I realized were available. From color consulting to compass directions, furniture choices & layout, I highly recommend you."
– PP, Director of Chiropractic Clinic, Encinitas, CA
"Your public speaking program helped me immensely. I give regular talks to Fortune 100 companies, on behalf of my non-profit organization dedicated to the homeless. You showed me a new level of professionalism that I really needed to learn."
– AT, Homeless Foundation, Baltimore, MD
"Talking with you really helped me. I find I am more confident, yet less in my head when meeting new people, so that I can actually enjoy my social interactions. You also helped me with my image development and wardrobe choices. You're a great personal stylist & life coach! Anyone would benefit from just talking with you."
– AP, Senior Researcher, Applied Science, Baltimore, MD
"Your design consulting, using feng shui principles was outstanding. You provided so much more than I expected! Your ability to realize abstract concepts is impressive. I highly recommend you as both a color consultant, interior decorator, and feng shui consultant."
– Dr. Paul Paez, Chiropractor, San Diego, CA
"You articulated the problems we're dealing with and gave insight into their solutions, yet we'd never met you before!"
– GR, Architect, San Francisco, CA
"Teresa Ann Foxworthy saved my life. Prior to meeting her I was walking around on the verge of tears most of the time. Fortunate to meet her through a mutual friend, she gifted me my first counseling session in which she encouraged me to release my pent up emotions. This saved my life because I had finally found a person who had a technique that gave me the quality of positive attention that I needed, and the encouragement to start releasing 30 years worth of pent up emotions. Without a safe person to release these emotions with, I wouldn't have been able to meet and sustain a six year relationship with the first man I'd ever been in love with. He and I shared six happy years together. He asked me to marry him, but I chose to pursue other paths. If I had not been able to counsel with Teresa, I doubt that I could have attracted this relationship into my life, in which I felt more loved than I had ever felt before.
"She has been my counselor through some very difficult periods of heartbreak. She is non judgmental, and has a superhuman capacity for compassion that allows her clients to feel loved, cared for and safe.
"Teresa has an innate intuition and evolved spirituality. She is 100% dedicated to healing, awareness, spirituality, woman's empowerment, happy relationships, and joy.  She demonstrates the capacity to be compassionate, while at the same time holding firm boundaries. She can teach you to do the same. Although she takes your issues and feelings seriously, she maintains a sense of humor and is usually up for a good laugh.
"She is dedicated to the highest truth, love and happiness for herself and for all who are lucky enough to work with her.."
– CR, Esthetician, Tiburon, CA
"I was completely at a stand-still and you used interesting techniques that quickly shifted things for me. I was amazed at the results. As the weeks go by, I have a clearer picture of what I am really working on to achieve my goals."
– MT, Pharmaceutical Researcher, Redwood City, CA
"The reading you did for my daughter was fabulous. I just put a check in the mail for you to do me now! You are really gifted."
– LB, Minister, Tampa, FL
"You're really, really good at what you do. After eight months of working with you, I have a completely new understanding of relationships and how to pursue them. With this new perspective, I am re-organizing my life. Your presence is powerful and soothing, your voice is calming. The open format allowed me the safety to open up and get help for these issues. Now that I've vented decades of repressed feelings, my goal achievement process is a breeze."
– RC, Land Developer, Petaluma, CA
"Teresa, you have helped me grow from a boy to a man. The insights you provide are powerful and yet your gentle manner makes the medicine easy to swallow. I have avoided things which I must now face, but you make this process fun, simple, and you provide easy yet effective processes to move through these emotional blocks."
– AM, Computer Systems Architect, San Francisco, CA
"Teresa, you light up the room with your heart-felt presence. I enjoy the wisdom and inspiration you provide."
– DT, Film Producer, Hollywood, CA
"I am very happy with the colors you selected for my home & my wardrobe. Your contractor was meticulous. I am happy to recommend you."
– TK, Solar Panel Engineer, Hunt Valley, MD
For more info, visit our website:
http://YourFeminineRadiance.com 
Or, call us in San Francisco, CA: 
+1 ( 4 1 5 )   2 8 9 - 2 2 1 3
We have events currently in the SF Bay Area, as well as San Diego and Marin Counties, plus Maui and the Mid-Atlantic. Visit our website and join our blog list or email us there on our website. 
"You came to live in Joy." Isn't that true?
Get the support you need to live the Life you came to live!
Enjoy this leading-edge experience!
Yours truly,
The Team @ Your Feminine Radiance