About this Event
Waka Waka is a safari-themed indoor playground located at annex@furama. Join us this holiday season and let your kids release all their stress at Waka Waka! We make it less stressful by offering you a GREAT deal on the tickets @ just $8 per parent / child pair!
That's not all! We will also have finger food and a treasure hunt for the kids too!
Choose from one of the sessions below (to ensure everyone gets a chance to play, please only purchase for one session only)
Session 1: 6 Dec, Fri | 5 pm - 8 pm
Session 2: 13 Dec, Fri | 5 pm - 8 pm
Other Details
Venue: Waka Waka, annex@furama, 407 Havelock Rd, #05-01 S(169634)
Time: 5 pm - 8 pm
Price: $8 per parent / child pair (U.P. $20.70)
Includes finger food, treasure hunt and playground admission for 1 adult + 1 child.
**EARLY BIRD DISCOUNT** We will make it even BETTER! Purchase before 29 Nov, and get your ticket at just $5!
IMPORTANT: Please fill in the attendee details properly, the registered attendee must be attending the event. We will need to check during event registration.
*Pricing does not include eventbrite ticketing fee.
**You will need to purchase additional tickets if you are an odd no. group. Eg, 2 Adult + 1 child = 2 pairs or 1 Adult + 2 Children = 2 pairs. Ticket is needed for all ages.
***This event requires each child to be accompanied by an adult family member at the venue. Please provide the accompanying adult details for each ticket purchased.
*Limited to 250 pairs per session.
**This event is open to families residing in Singapore.
This event is sponsored by UniOracle Alliance, a group of agency units of Prudential Assurance Company Singapore (Pte) Ltd Reg. No. 199002477Z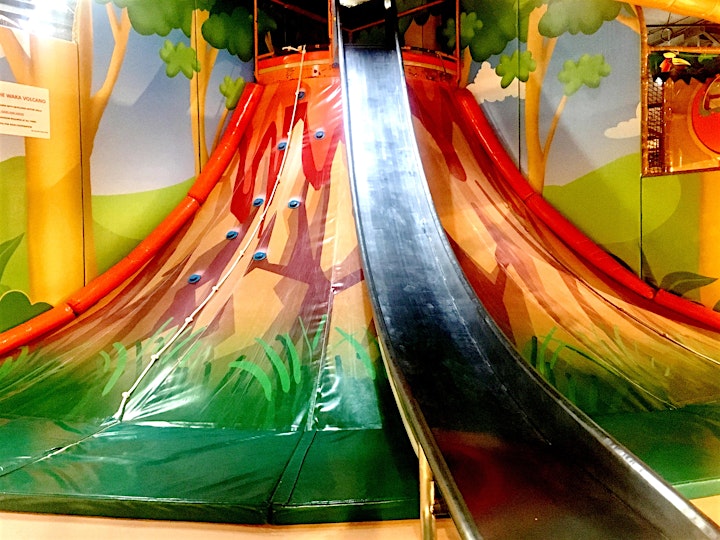 I acknowledge that I have read and understood BYKidO Privacy Policy, and consent to the collection, use and disclosure of my personal data by BYKidO for the purposes set out in the Notice.
I understand that I can refer to BYKidO Privacy Policy, which is available at https://www.bykido.com/pages/privacy-policy for more information
I may contact BYKidO at contactus@bykido.com on how I may access and correct my personal data or withdraw consent to the collection, use or disclosure of my personal data.