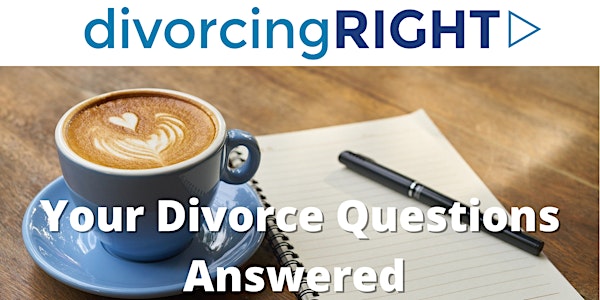 Your Divorce Questions Answered - Free Online Workshop
Join us for a free online workshop about divorce in North Carolina
About this event
divorcingRIGHT™, sponsored by Triangle Collaborative Divorce Professionals (trianglecollaborative.org), is a free public educational program presented by local Raleigh-Durham-Chapel Hill experts in separation and divorce.
Each of our monthly workshops is led by a financial specialist, an attorney, and a licensed mental health professional. The program can help you if:
• You or your spouse are unsure about whether or how to separate;
• You want to know about ways to maintain control over important decisions concerning your family and your financial future;
• You have questions about how to manage the financial, legal, and emotional aspects of your separation and/or divorce;
• You want to learn how you can best prepare your children for the transition into two homes; and/or
• You desire to minimize the financial cost of divorce and stay out of court.
Men, women, and couples are all welcome! The professionals will help you make informed decisions about process choices to achieve your goals.
This program is interactive, and each professional will be available to answer your questions. Register now to secure your spot. We look forward to seeing you soon!