Description
"YOUR CHOICES MATTER": A Sustainability Awareness Event
Presented by
SUMA Student Association

In partnership with
Emerald Brand & Columbia School of International and Public Affairs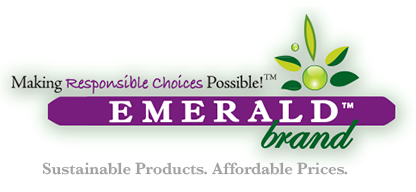 In today's increasingly competitive landscape and progressive climate change reform, more and more corporations are recognizing the importance of sustainability on their environmental, social, and economic impacts. This realization is all due to the actions, perserverance, and inspiration of individuals.
Emerald Brand is the leading provider of sustainability disposal solutions for the home and office, providing cost-neutral conversion initiatives for businesses such as universities, hotels, restaurants, corporate offices, and more. Emerald Brand Tree-Free products are made from Bagasse, or sugarcane pulp, which is a rapidly renewable and cost-effective alternative to traditional materials.
We all have unique experiences that shape the way we view sustainability and how it plays into our everyday lives. Join us and share your experiences to ignite the conversation of why sustainability is important and show how every-day choices can spur change. We want to hear about why sustainability is important to you!
We are the new generation of problem solvers, faculty, researchers, and industry leaders that takes a bold and innovative approach to sustainability that prioritizes the protection of the Earth's systems and resources as well as the spread of social and economic opportunities for all people.
There will be interactive and engaging elements for attendees to participate in:
A Live-Stream Feed

: Event attendees will be able to give a "Your Choices Matter" testimonial that will be broadcasted live.

Build-A-Tree

: Event attendees will be able to write their "What's Your Why?" on Emerald Brand 6" tree-free compostable plates.

Educational Discussion

: Event attendees will be able to visit three different educational tables with industry specific subject matter experts focusing on water, energy and agriculture sustainability.
Alan Cyril Burchell, P.Eng, MSc, MBA, Green Roof Professional, LEED AP
Founder & Principal, Urbanstrong
Thomas Abdallah, P.E., LEED AP
Chief Environmental Engineer, MTA New York City Transit; SUMA Faculty
Fatou Jabbie, LEED AP BD+C
Technoology & Sustainability Consultant, USL Technology
Brian Wennersten, LEED AP BD+C, O+M
Director, Global Facilities at NBCUniversal, Inc
Catherine Pomposi
Graduate Research Fellow, International Research Institute for Climate and Society
Jack Scheff
NSF AGS Postdoctoral Research Fellow, Lamont-Doherty Earth Observatory, Columbia University
Leslie Faulkner
Founder and CEO, Emerald Advisors and Consultants

More TBA
This is a great opportunity to meet and network with like-minded students, professionals, and faculty at Columbia University. Light refreshments will be served and we will have free giveaways for the most creative Twitter, Instagram and Facebook posts @ #YourChoicesMatter #SUMAsters #ESP #EarthInstitute. There will also be Emerald Brand tree-free tissue packs for attendees - first come, first serve.
This is a NYC Climate Week event.
We all have a voice, let it be heard!