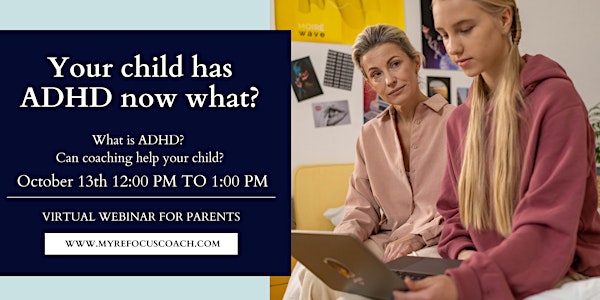 Your Child Was Diagnosed With ADHD, Now What?
Your Child Has Been Diagnosed With ADHD, Now What? What is ADHD? Can coaching help your child?
About this event
This webinar will help you understand more about ADHD. The diagnosis can come with mixed emotions. It may explain the challenges you have faced with homework and behavior, but what is the solution? Coaching is an effective tool in the treatment plan for ADHD. Learn about what Executive Functions are and how coaching can address each one.