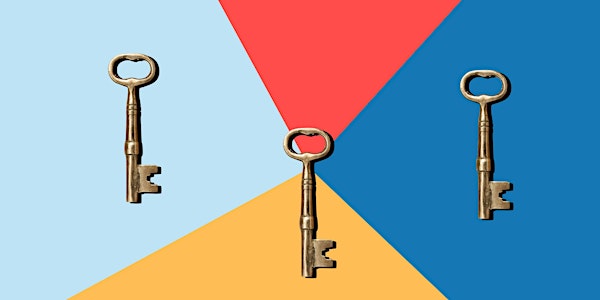 Your Career, Voice and Money after COVID -19.
Black History Month is a time to celebrate our Black Heroes. It's also a time for us to reflect and work together to change our narrative.
About this event
Research shows that the unemployment rate amongst the Black and Minority Ethnic group is 6.1% compared to 3.5% for those from a White Ethnic Background ( Source: House of Commons library).
As professionals from a BAME background, we know that the BAME community is also a creative, high-achieving and ambitious group. We believe that together, with tangible coaching, we can change the statistics and change the narrative.
Covid -19 has led to further unemployment and massive changes in the world of work. At a time of great uncertainty for the black community, it's important that you reflect and approach your career and financial security in a SMART way.
Come and be inspired by four professionals who share a great vision to nurture and empower future generations to achieve their full potential.
Through four interactive presentations - Career Planning, Goal Setting, Finding Your voice and Money Management, you will ...
explore and assess your current situation and identify positive beliefs and values that can take you to the next level in your career.
identify your vision and set SMART career goals.
acquire the tools you need to speak eloquently and transform your thinking to become a success magnet.
gain an awareness of the factors that can jeopardise your financial security and adopt a systematic approach to assessing your financial health and set goals that are consistent with financial security.
Who are the presenters?
Pamela Odukoya is a Career Guidance professional with over 25 years experience in the Careers Guidance sector. She will take you through the process of situational analysis and empower you to identify and address your limiting beliefs and values.
Jide Lipede is a Project Manager and Life Coach with a background in Engineering, IT consultancy and Management. Jide has over ten years coaching experience and is passionate about empowering people to get past self doubt, face their fears, build confidence and overcome obstacles. He will show you how to set SMART goals and achieve career satisfaction.
Chris Aniche is a lawyer, author and coach. Chris has trained law students, professionals and business owners on How to Find Your Voice. Chris will give you the tools you need to speak eloquently and would transform you thinking to become a success magnet.
Dr Olufemi Decker is a financial services expert with over 20 years' experience of teaching banking and working with credit unions to develop personal savings and loans products. Her session will cover Evaluating your financial health, Debt Management, Smart Savings and Borrowing
Who is this event for?
Anyone over 21 looking to explore new ways navigate their career and gain financial security.
This workshop will take place online via Zoom and you will need a device that can run Zoom. The link for this event will be sent 48 hours prior to the event to the email address you used to register.
Attendees will be entered for a prize draw. The first prize is a book - Fearless Public Speaking: How to become a confident and eloquent communicator by Chris Aniche. The second prize will be three free career coaching sessions.