Register as Dr. Amen unveils his new book, Your Brain Is Always Listening: Tame the Hidden Dragons That Control Your Happiness, Habits
About this event
Your brain is always listening and responding to the hidden influences (dragons) that breathe fire on your emotional brain. Unless you recognize and deal with them, they can steal your happiness, ruin your relationships, and damage your health.
During this event, Dr. Amen will show you simple techniques on how to recognize your dragons, soothe your emotions, break bad habits, addictions and boost overall brain health.
Dr. Amen will be hosting this 90-minute talk on YouTube with 15 minutes of Q&A.
Preorder his new book before the event to access the free gifts: https://yourbrainisalwayslistening.com/
#YourBrainIsAlwaysListening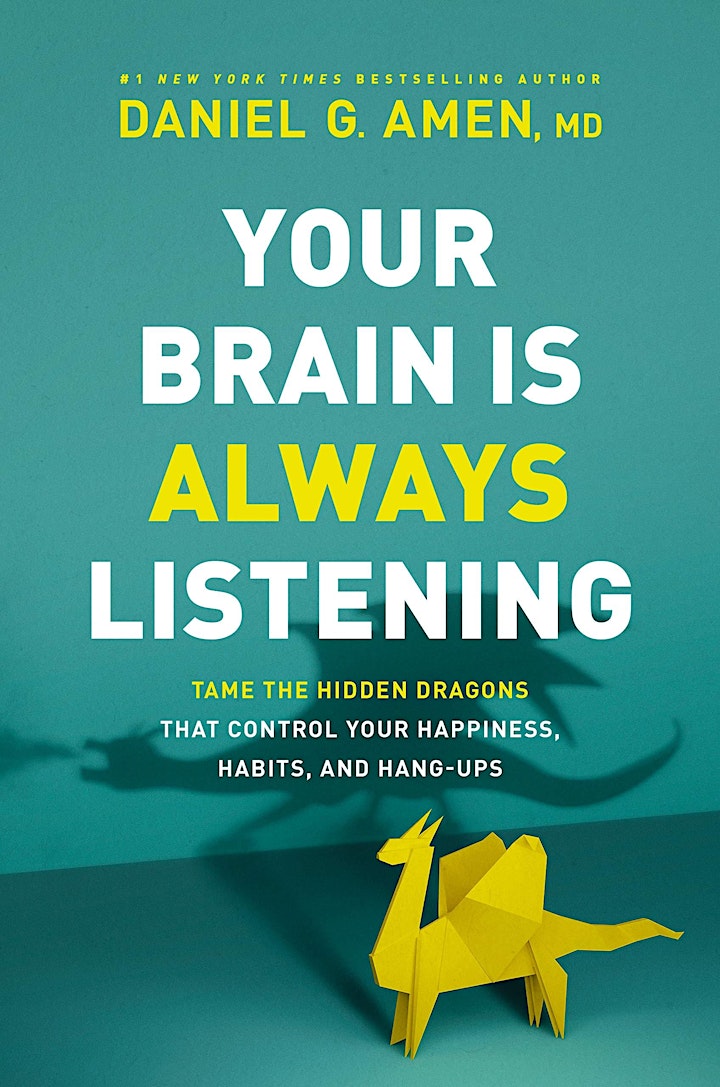 Organizer of YOUR BRAIN IS ALWAYS LISTENING: Tame the Dragons That Control Your Mind