Your Brain and Exercise - What's the connection??

Saturday, February 28, 2015 from 11:00 AM to 12:30 PM (CST)
Event Details
Illinois Science Council's "BRAIN SCIENCE" Series
Your Brain and Exercise -- What the connection??
ISC continues the "Your Brain" series and we're hosting one of the leading national researchers on cognition and exercise. Dr. Art Kramer leads the Lifelong Brain and Cognition Laboratory in the Beckman Institute at the University of Illinois at Urbana-Champaign.
Will going for a run help your brain? What about yoga or other types of exercise?

Can playing video games actually be good for your mind? What about other "brain games"?

Is there really such a thing as "brain food" or is it all marketing hype?

Does physical activity for kids help them learn?
Dr. Kramer and his colleagues investigate various aspects of cognition across the lifespan. With a focus on neuroplasticity (brain changes), they use methods of neuroimaging (Magnetic Resonance Imaging, electroencephalography), eye-tracking, and neuropsychological assessments to study such brain tasks as executive control, memory, and visual attention processes. They study how these brain functions develop and change with age, and how they can change with physical, cognitive, and nutritional interventions. Dr. Kramer's work studies the effects of aerobic exercise in both adults and children and the potential for cognitive enhancement through cognitive training.
This is a perfect chance to learn from an expert and get real answers to your questions about your precious gray matter. It's excellent timing to learn the importance of exercise while there's still time to register for ISC's Pi Day fun run/walk!  This program is free but registration is requested. ISC maintains an 'open-mind' on many things, however seating is limited. (Zombies not allowed.)  So please reserve yourself a seat in advance. Access to the museum is NOT included with this program. If you'd like to visit the rest of the Nature Museum, please purchase an inexpensive ticket at the door upon arrival.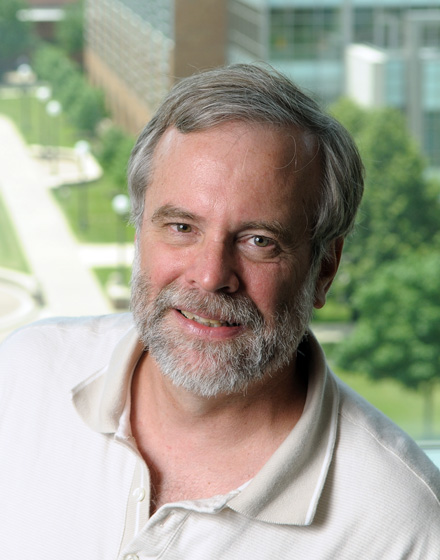 Arthur Kramer is the Director of the Beckman Institute for Advanced Science & Technology and the Swanlund Chair and Professor of Psychology and Neuroscience at the University of Illinois. He received his Ph.D. in Cognitive/Experimental Psychology from the University of Illinois in 1984. He holds appointments in the Department of Psychology, Neuroscience program, and the Beckman Institute. Professor Kramer's research projects include topics in Cognitive Psychology, Cognitive Neuroscience, Aging, and Human Factors. A major focus of his labs recent research is the understanding and enhancement of cognitive and neural plasticity across the lifespan. 
Visit: IllinoisScience.org to learn more and join the mailing list so you'll be informed of future programs. Support for this series provided by the National Science Foundation. 
When & Where

Notebaert Nature Museum
2430 N. Cannon Drive
Chicago, IL 60614


Saturday, February 28, 2015 from 11:00 AM to 12:30 PM (CST)
Add to my calendar
Organizer
Illinois Science Council
Illinois Science Council ("ISC") is an independent 501c3 organization that engages, educates, and entertains the adult public about science, technology, engineering and math in our everyday lives. We showcase the scientists and research of those Chicago-area institutions and companies that make Chicago our nation's true "City of Science." ISC serves as the science & tech complement to the region's arts & culture offerings. 
We are inspired and motivated by this Carl Sagan quote: "The brain is like a muscle. When it is in use we feel very good. Understanding is joyous." Sagan also observed, "We live in a society that is exquisitely dependent upon science and technology in which hardly anyone understands anything about science and technology." ISC is certainly working to change that.
ISC explores all areas of science and technology and we do it with a fun, non-stuffy approach.  We don't care what's been forgotten since school (or never learned in the first place). It's simply about continuing to exercise our inexhaustible human sense of curiosity. We create engaging programs open to the public (aimed at adults and accessible to teens) such as hands on chemistry (Chemistry of... Beer, Chocolate, Coffee, Honey, etc), panel discussions on science subjects in the news (Your Brain on Happiness, on Creativity, on Addiction, on Exercise, etc.), author talks, film screenings ("The Atom Smashers"), and more. 
Visit IllinoisScience.org for more info or to get involved, follow us @IllinoisScience, and join our email list.
Your Brain and Exercise - What's the connection??