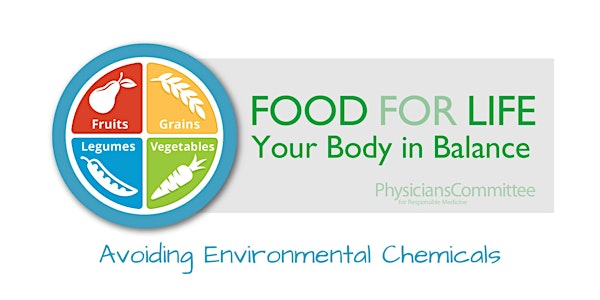 Your Body In Balance - Avoiding Environmental Chemicals
A nutrition education and cooking class program designed by The Physicians Committee for Responsible Medicine
About this event
Avoiding Environmental Chemicals is the third class of a three week series.
This class reviews common chemicals exposures and how to avoid them to keep you and your family safe.
Common chemicals addressed include BPA, phthalates, pesticides, and hormones.
Practical tips are provided for limiting exposure to these chemicals including eating plant-based foods. Participants will watch a cooking demonstration and learn to make delicious recipes that avoid environmental chemicals.