Event Information
Location
Genspace
33 Flatbush Avenue, 7th Floor
Brooklyn, NY 11217
Description
You know that your muscles work because your nervous system sends them signals, but have you ever seen them produce electricity? Using Backyard Brains' Arduino Shield, we will show you how to visualize your own body's amazing communication system with accessible DIY technology – no doctor's office, no fancy university lab needed! You'll measure and see your own 'power generation' and gain an understanding about how human-machine interfaces of the future will work.
What you will get from this workshop:
Understanding of how muscles work

How to measure the muscle activity (voltage generated by the muscle movement)

How to harness this voltage to "do" things (like light up LEDs) using an Arduino DIY microcontroller

Learn how fancy prosthetics work
No prior knowledge in Arduino electronics or muscle action potentials necessary.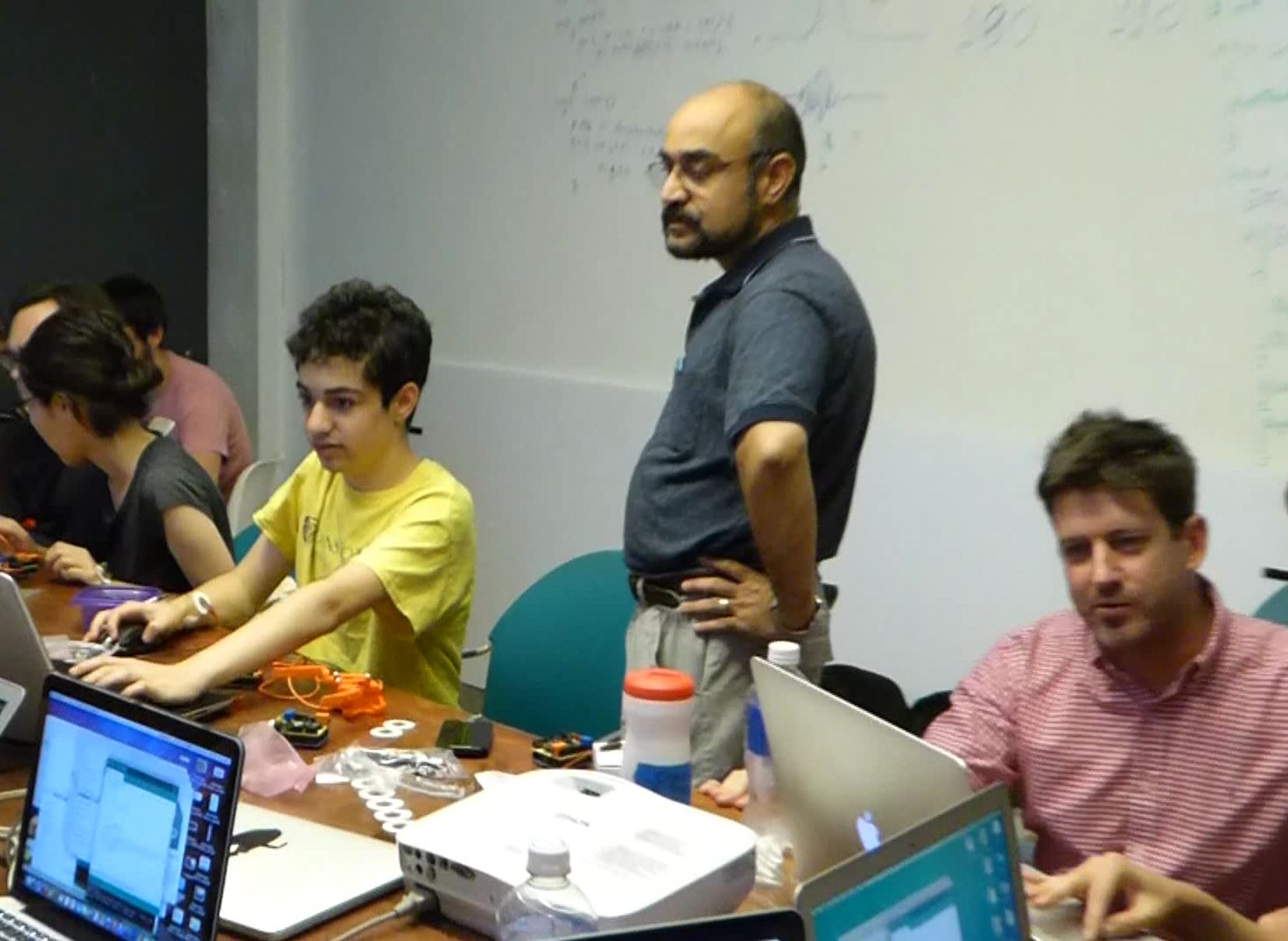 Instructors:
Sid Vadaparty is a high school student with extensive DIY electronics interests and experience. A committed participant of Genspace activities and a 2015 iGEM winning team member. His interests range from physics to electronics to biology, but at the moment he is interested in becoming a genetic engineer.
Dr. Kumar Vadaparty is maker/coach with a Ph.D. computer science and B.S. in electronics. A longtime Genspace member, he frequently helps run Greg Gage's Genspace workshops. He currently works in the finance industry as an IT executive.
For a 5 minute video and 8 step instruction of the workshop:
http://www.instructables.com/id/Backyard-Brains-a-Size-Down/
For a quick review of various great bio-sensors made by Backyard Brains, check out:
Date and time
Location
Genspace
33 Flatbush Avenue, 7th Floor
Brooklyn, NY 11217