A complimentary 90 min exploration into singing and songwriting and the creative process with The Brothers Koren.
About this event
With over 40 years combined experience in singing and songwriting, the brothers bring a somatic and playful approach to songwriting for beginners and artists alike. Come and hear more about their one on one and group intensives and find out what is next for your Big Voice.
Join the brothers and voices from all walks of life, at 1pm PST July 7th on Zoom.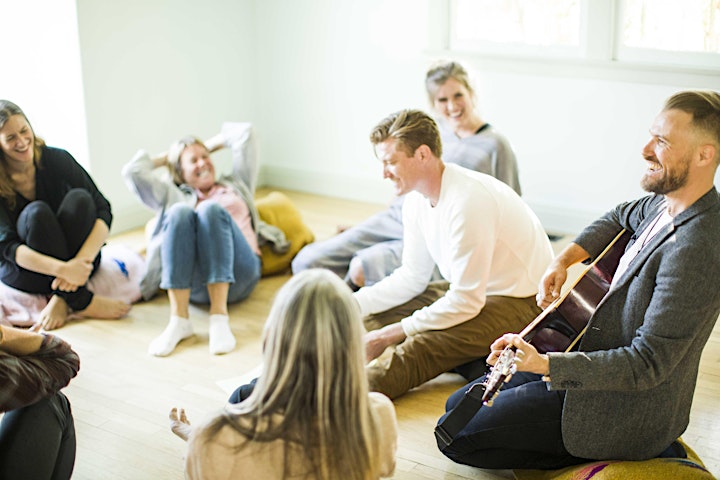 Organizer of Your Big Voice - Free Live Event
"WE FELT LIKE OUTCASTS. Sure, as The Kin, we were signed to Interscope/Universal Records; we toured with Coldplay and Pink and Rod Stewart. We played arenas. We played Conan. And yeah, you could hear our music in major movies. But despite all of this we woke up to the fact that we were allowing someone else to define our value. We were done chasing approval."
The Brothers Koren experienced first hand how restrictive the music industry was to their expression, and after 15 years they knew they wanted to redefine the landscape. They launched the writer/producer team BRÅVES as an experiment in finding value in expression without rules. 
Now, through the development of The Songwriter's Journey, they are helping others reclaim the music they abandoned to do the same.
"We want each and every person to be radically expressed. A world of women and men fully connected to their voices, their stories, and embodying their authentic selves? That is a world WE want to live in."
ISAAC KOREN | CHIEF DOWNLOADER
Isaac has the uncanny ability to climb inside an artist's head and guide them to the download of their soul's song. His love affair with music began in dramatic fashion when a friend casually picked up a guitar, and he found himself compelled to wail the blues. He left Australia in pursuit of his studies in music theory and its effect on human psychology and physiology. His Artist Identity and Lyric Immersion sessions ask us to delve deeply to touch the place of inspiration within.
Thorald KOREN | CHIEF Expressionist
Thorald knows how to fully embody authentic expression. He was just 17-years-old when he left Australia to join his brother in New York to start The Kin and unexpectedly found himself navigating not only the highs and lows of a newfound rockstar lifestyle, but the challenges of mental illness. His experience has given him an intimate knowledge of the tricks and workings of the human brain and emotional body, and he brings this insight to his vocal and Whole Body Instrument coaching.