Actions and Detail Panel
YoungGov40 Awards
Thu, May 11, 2017, 7:00 PM – 9:00 PM EDT
Description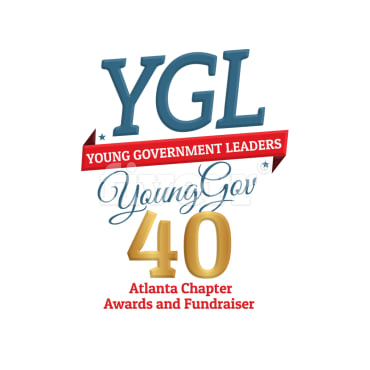 Young Government Leaders - Atlanta is pleased to announce the inaugural YoungGov40 Awards. The YoungGov40 Awards seeks to honor and highlight the metro Atlanta region's top government employees under the age of 40.
We encourage you to apply to be recognized as one of the YoungGov40 Awards and make plans to join us at the Awards Ceremony tentatively scheduled for May 11th at 7 pm The City of Atlanta City Hall.
All proceeds will benefit the Atlanta Chapter of Young Government Leaders which is a 501(c)(3) nonprofit organization.
Nominations for the YoungGov40 Awards will close on Friday, April 21 at 5 PM.
***Deadline extended to Sunday, April 23 at 5 PM***
Application Instructions

- Click on Tickets
- Choose the Apply For the YoungGov40 Awards Ticket
- Review the application questions
- Record your responses offline, then return to checkout when you have compiled your responses

Award Eligibility
- Must be a current government employee at a local, state, or federal agency
- Must be under the age of 40 by the award date (Thursday, May 11, 2017)
- Must have submitted application fee
- Nominees will be judged by a committee of reviewers based on a personal essay about their accomplishments and resume/CV
- Nominees must live or work in the metro Atlanta area at the time of nomination