Actions and Detail Panel
YoungGov40 Awards and Fundraiser
Wed, December 7, 2016, 12:00 PM – 1:30 PM EST
Description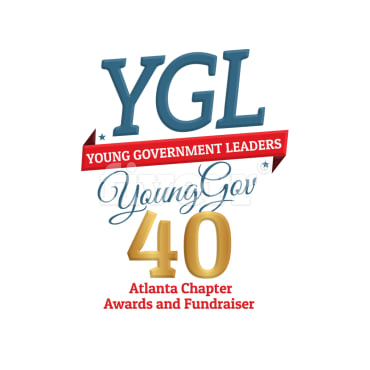 The YoungGov40 Awards scheduled for Wednesday, December 7th from 12 PM to 1:30 PM at the Centers for Disease Control has been postponed to early 2017.
Please look out for additional communication concerning the new awards date and notification for selected honorees.
We thank you for your understanding and look forward to seeing you in the new year!
Yours in Service,
Young Government Leaders - Atlanta
Young Government Leaders - Atlanta is pleased to announce the inaugural YoungGov40 Awards. The YoungGov40 Awards seeks to honor and highlight the metro Atlanta region's top government employees under the age of 40.
We encourage you to apply to be recognized as one of the YoungGov40 Awards and make plans to join us at the Awards Ceremony and Fundraiser on December 7th, 2016 at the Centers for Disease Control.
All proceeds will benefit the Atlanta Chapter of Young Government Leaders which is a 501(c)(3) nonprofit organization/
Nominations for the YoungGov40 Awards are now closed. Refreshments will be provided.