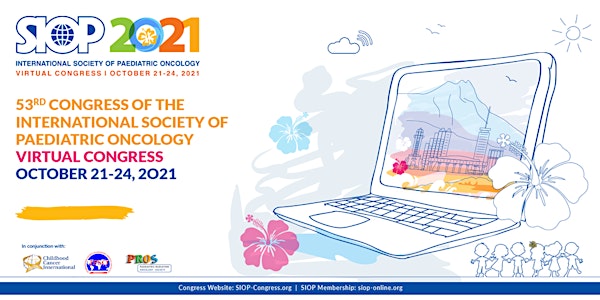 Young SIOP Network Expert Lunch
.
About this event
Please join the Young SIOP Network (formally called the Young Investigators Network) on Thursday, October 21, 2021 from 12:00PM to 1:30PM EDT for the International Society of Paediatric Oncology (SIOP) Young Network Expert Lunch.
Due to COVID-19, SIOP 2021 will be occurring in a virtual format. We plan to hold the Expert Lunch as a series of small group videocalls consisting of 1 Expert and 9 attendees around a virtual 'table' in the following fields:
1. Supportive Care
2. Psycho-oncology
3. Adolescent and Young Adults
4. Survivorship and Late Effects
5. Paediatric Oncology in Developing Countries (PODC)
6. Brain Tumors
7. Leukaemia
8. Palliative Care
9. Kidney Tumors
10. Sarcoma
11. Cancer Genetics
12. Cancer Treatment in Disparate Communities
Please select your top three preferences from the list above and RSVP early to guarantee your spot. We highly encourage early career healthcare professionals and researchers from any country and discipline to attend and participate. Please note that this event is only for individuals who have already registered for the SIOP 2021 Congress. Registration numbers are required to RSVP and will be verified.
For questions and/or concerns, please do not hesitate to email young.siop@gmail.com